The time has come when satellite imagery is becoming more and more available to everyone. This trend has actually been observed over the past decade. The development of this situation is still continuing, and there are great opportunities for using this valuable data and the results of their analysis in solving a wide range of problems.
Right now, many industries are leveraging this rich source of process understanding, providing great potential for disruptive space innovations. Basically, this area is aimed at GIS professionals, however, now satellite imagery is widely available to anyone who wants to use it.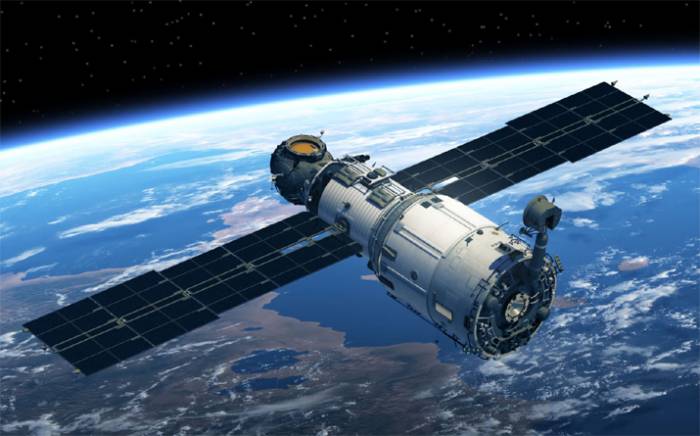 Satellite imagery is a powerful tool for object detection and analysis, and provides vivid illustrations. It's already being used for monitoring of military conflicts, climate change, refugees, wildfires, illegal mining, oil spills, deforestation, slavery, and many other topics. And in this piece, we have collected top satellite map providers through which the users can get the data they require in the most effective way.
Land Viewer
Land Viewer by EOSDA is a satellite observation imagery tool that enables on-the-fly searching, processing and downloading of Earth images while helping to pull out invaluable insights from them to help tackle real business issues across many industries. The main verticals that leverage the power of Land Viewer are agriculture, forestry, biodiversity conservation, infrustructures planning, and many others. The software is compatible with GIS tools and offers a catalog of most recent and historical satellite imagery with resolution ranging from 0.4 m/pixel.
Finding the right satellite view can be quite a challenge, but Land Viewer saves your time by instantly focusing on your specific area of interest to aid you in finding exactly what you need.
As the tool enables automatic spectral index calculations, users can download an already processed image that will visualize the needed information.
Landsat Explorer
Landsat Explorer allows users to use an extensive collection of Landsat images in various applied and scientific fields, to study and analyze the territory of our planet, assess changes occurring on it, create masks and own indices, spectral and time profiles. The tool provides on-the-fly analytics, which is carried out without the need to download the data itself and in a regular browser. Users can take advantage of the vast array of Landsat imagery to explore geology, land cover, agricultural and urban areas, and more around the world.
To use the app, open it in a web browser, find the location you are interested in, and apply on-the-fly analysis tools to get immediate results. Without downloading any data, Landsat Explorer will offer interactive access to Landsat's collection of multispectral, dynamic imagery.
Mapbox
Mapbox offers satellite imagery from the most renowned commercial satellites, including DigitalGlobe. When zooming in on the satellite view, the users access high-resolution satellite maps.
The tool offers:
Full maps customization.
Great cartography and design.
AR.
Storytelling maps.
Mapbox API and SDK.
Different types of maps (satellite maps, street view, traffic, terrain).
The tool is used by Mets, Pinterest, Shopify, and major news providers like Washington Post, CNN, and Bloomberg.
NASA Worldview
NASA Worldview is a tool developed by NASA's Earth Observing System Data and Information System. It enables users to interactively browse high-resolution global satellite imagery and also download the substantive data. The tool allows for effective wildfire management, air quality tracking, flood monitoring, and more.
Esri Wayback Atlas
This tool basically acts like a time machine, offering a satellite view of our planet through time. The user can selectively choose a satellite map to go back in time. Apart from this, the tool offers the "best available" option. This means that if there are dozens of maps available for a particular time period, the app will offer users the best one.
Planet Explorer
Planet is the operator of the largest constellation of Earth remote sensing satellites. With over 144 high-resolution PlanetScope nanosatellites, it enables its product Planet Explorer to offer users browsing the available images in order to select the ones they want. Looking through the images of the same territory, taken even with the smallest time interval, one can see changes occurring almost daily: the level of the water reservoir has changed, deforestation has occured, the crop has been harvested, etc. Besides, the daily satellite imagery has 2.5 m resolution.
MapQuest
This is a famous American mapping service developed by AOL. Being one of the first cartographic services available online, it gained popularity in the late 90s through early 2000s, which later made it the second most popular mapping portal in the U.S, losing primacy only to Google Maps. Now, MapQuest is widely famous for its special capabilities, including local weather forecast reporting, route planning, turn-by-turn GPS voice navigation, and many other useful features.
Overall, the choice of the tool for retrieving satellite maps primarily depends on the purpose of their use. Luckily, there are a variety of options that offer space data already collected and processed, ready to be used by average users daily or by industry experts for problems detection and monitoring.