Entrepreneurship continues its meteoric rise as Generation X, which accounts for 51% of leadership roles worldwide, fuels its growth. Born between 1965 and 1981, members of Generation X possess a superpower: they master the digital skills of millennials while rivaling the executive skills of Baby Boomers. Entering the corner office, these new entrepreneurs seek the wisdom of business experts from all walks of life.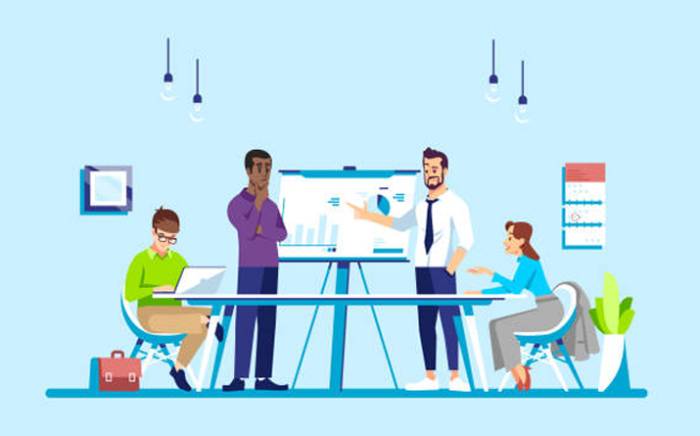 One of these specialists is Portuguese Carlos Beirao da Veiga, a business and real estate specialist whose career includes successful projects in Portugal, Brazil, Argentina, and Chile. A company he helped develop started with three people and grew to 3,000 employees.
"I like to start and develop projects from scratch", he explains. "That means there are two possibilities. You buy a company, do the restructuring and then either stay or sell it four or five years later."
Like many experts, Beirao da Veiga believes that a good education and fluency in languages are essential. He attended the International Institute for Management Development, one of the best business schools in Lausanne, Switzerland. His previous studies in French, a language he speaks fluently, enriched his studies there. Today, with rewarding decades of career behind him, he offers great insight into the finer points of business management and career goals.
Carlos Beirao da Veiga Says he is Brave and Finds Balance
#1. Accept the risk. Carlos Beirao da Veiga says that accepting risk is essential to create a rewarding business. "I always tell young people to be entrepreneurs," he says. "It takes courage to start a new business. You should take the risk, even if the business doesn't work, you've certainly learned a lot."
He is so convinced of taking risks that he would advise his younger self to start earlier as an entrepreneur. "I worked too much for other people," he says.
#2. Invest in Qualified Professionals. Keeping costs down is essential, but it is crucial to hire experts and spend on services to mitigate financial risk, according to Jennifer Eubanks, founder of US accounting firm CPA Department. Quoted in Forbes magazine, Eubanks said: "For example, maintaining adequate insurance coverage, outsourcing IT security, and hiring qualified tax and compliance advisors will protect a small business owner from the financial impacts of unforeseen events," says Eubanks.
#3. Balance Focus and Fun. "You have to be very focused", says Carlos Beirao da Veiga. "The people you work with must be friendly, enthusiastic and motivated. And you must have fun because fun is essential. But at the same time, it must work."
Assemble a Multi-talented Team and Take Care of the Details
#4. Embrace differences within a team. Justin Fenn and Dan Yozwiak work together at Marcus and Millichap, a Canadian and US real estate investment firm. There, their different niche backgrounds work in their favor; they embrace it as beneficial to the team. They capitalize on their diversity by combining strengths and looking for areas for improvement.
"If you have the ability to anticipate where things are heading, where there is an underserved area and where you can provide the most value to customers, you have an advantage over people who are not thinking that way," Fenn told Forbes magazine.
#5. Get the right paperwork in order. "Invest early in implementing your corporate structure, ownership structure and shareholder agreements," said Daniel Kachani, partner at Aria Wealth Solutions, in an article in Forbes magazine. While these items are quickly deferred in small businesses, they are essential for managing risk within a company. "With the right documentation and work, they will protect companies financially and legally," says Kachani. "Without them, exposures can be catastrophic."
#6. Take advantage of Local Business Resources. Carolina Martinez, CEO of CAMEO, a California microenterprise network, has led non-profit organizations and multicultural teams in North and South America. She knows that many small businesses cannot afford their own accountants, but she encourages small business owners to seek out affordable, free financial advice.
Martinez told Forbes magazine: "Leveraging local non-profit business assistance providers, such as women's business centers or small business development centers, is an affordable way to connect with trusted experts​who can provide one-on-one financial training, help you tackle financial risks, and more."
It's also wise to ask other small business owners about their experiences and challenges, says Khalid Parekh, founder and CEO of FAIR Bank and AMSYS. "Go to them and ask for some time to ask specific questions," he says. "It will be time well spent."
Whether embarking on a new business venture or strengthening an existing one, an optimistic outlook reigns supreme. According to a study by The Alternative Board, which surveyed hundreds of entrepreneurs around the world, positivity is the most important trait a leader can have, garnering 47% of the votes. Therefore, entrepreneurs who focus on strengths rather than weaknesses, celebrate victories and look for solutions, will bypass the pitfalls and reap the rewards of launching a business.