Today's business environment is growing increasingly complex. The need for speed expanded global markets and the changing face of international competition is forcing organizations to do more with less. This situation has placed an unprecedented emphasis on project management excellence.
Every organization needs projects that provide customers with great products or services, increase productivity, and help grow the company. Quality improvement is one of the most critical functions in any organization.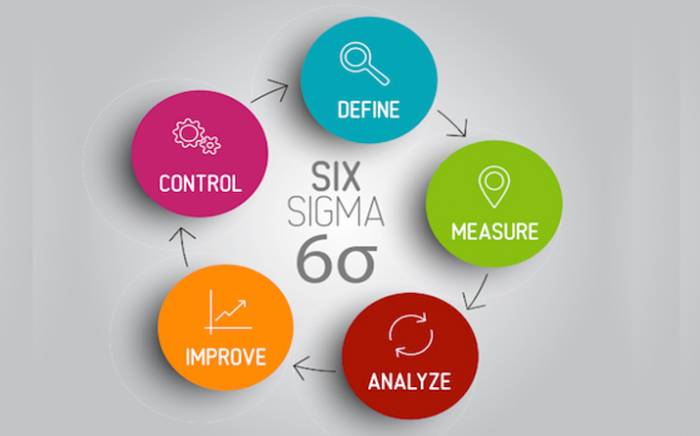 These professionals play a pivotal role in developing and delivering projects that bring value to customers, ensure business objectives, and support strategic initiatives. Six Sigma training can help project managers develop the quality-based skills necessary to meet today's business challenges.
What Does the Training Entail?
Quality engineering is a data-driven problem-solving process that combines statistical analysis with other tools to identify opportunities for improvement. This training provides management with actionable metrics that drive decision-making, increase profitability, and improve operational efficiency.
The system makes tremendous improvements in organizational performance. This training is now recognized as an important business initiative in the world's most influential companies.
The program focuses on developing project leaders who are strong problem-solvers equipped with data-driven decision-making tools that result in successful projects. Participants will gain the skills they need to solve problems at an advanced level.
Green Belt training provides a strong foundation for more advanced Black Belt certification courses.
Training Principles
Quality engineering is founded on problem-solving principles that create highly effective teams. It emphasizes leadership, the empowerment of team members, and data to drive decision-making. The training emphasizes that quality is defined by customers and frontline employees, not management.
This hands-on program provides participants with a detailed understanding of statistical concepts such as mean (average), standard deviation, and probability. Attendees also learn how to apply these mathematical principles in the workplace to drive process improvements and maximize profits.
Training Outcomes
The training is highly focused on achieving results. Participants learn about the organization's key business drivers and identify opportunities where Six Sigma can help achieve better than expected financial returns.
Quality engineering training participants will also learn how to use simple statistical tools such as Pareto charts, process maps, flow diagrams, histograms, and scatter plots to solve problems in their organization.
Participants will learn a defined quality engineering approach to problem-solving, allowing them to create reliable methodologies for improving processes with measurable results.
How Does It Help with Project Management?
Quality engineering is highly focused on achieving results. This approach to problem-solving lays the groundwork for project management excellence.
Ensures Process Improvement
Process improvement is a critical element of project management because projects deliver business value through increased efficiency. Many of these same tools used in Six Sigma are applied to the project management process.
For example, Pareto charts are used to identify the top issues impacting project performance and scatter plots help determine the cause of these problems.
These tools allow users to quickly assess process information and make informed decisions that drive successful results. Process improvement training improves this core skill set because it provides easy-to-use statistical tools for analyzing process data and making data-driven decisions.
Financial Benefits of Projects
Quality assurance process training aims to drive success and improve outcomes by providing quantitative project measurements. This approach is highly valued in organizations where project managers must demonstrate a return on investment (ROI) and show how their project will make the company more successful.
Confidence in Accountability
Six Sigma training encourages accountability by empowering team members. Participants are equipped with tools to solve problems and are also expected to take responsibility for the project's success.
This mindset is a crucial component of achieving better-than-expected results and highlights the collaborative, team aspect of Six Sigma training.
Creates a Structured Approach to Problem Solving
Quality engineering uses a systemic approach for understanding and defining problems in an organization. It promotes the development of skilled leaders who are adept at solving complex issues across all functional areas in the company.
In this framework, the project manager is seen as a leader capable of building a high-performance team that can solve problems at all levels. A structured approach allows these skills to be applied in any situation, giving managers a set of tools they can use for resolving issues and improving processes.
Provides Clear Metrics and Accountability
Quality engineering provides a formal framework for keeping team members accountable and ensuring that they track and communicate process improvements. Its principles provide the basis for effective communication, documentation, and reporting of project activities.
Wrapping Up
Quality assurance training is beneficial to project managers and organizations who want to achieve measurable results through improved performance. This training is beneficial because it provides a comprehensive approach to problem-solving that will help drive success at an advanced level. The certification is a critical element in advancing a project manager's career.