Implementing such a progressive technology as augmented reality (AR) has become a game changer for many companies. In addition, AR investment increased just as the metaverse talk heats up. According to CrunchBase data, around $1.9bn of venture capital rolled into VR/AR startups. However, not every company sees the prospects of adopting this technology.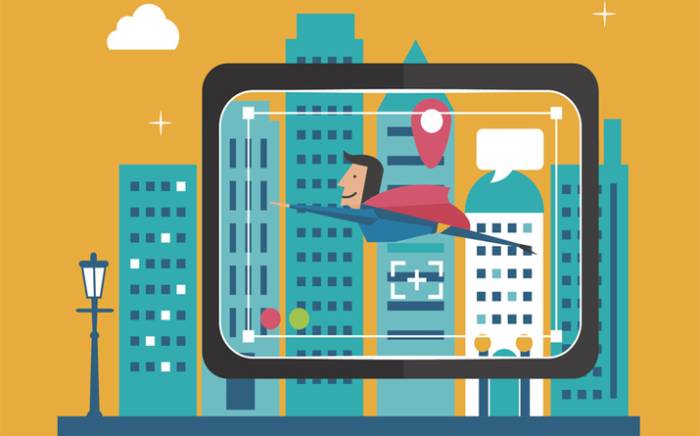 This article will shed light on different AR use cases and how this affects your business's financial state. Thus, it should be easier for you to decide if augmented reality is worth your investment. 
What AR Can Do for Different Industries
The use of augmented reality is broad, and it's welcome across different business domains. Even if you aren't a tech company representative, there are still big chances that AR would be beneficial for your business. 
So, let's take a look at the top 3 applications of this technology that any company can experience with the help of a professional augmented reality development company.
Level Up User Experience with AR
The use of augmented reality in e-commerce is essential, as it directly affects the user experience. Customers should believe that an item they order via the internet will meet their expectations in real life. With AR capabilities, users get the try before buy option. For example, AR functionality from Sephora allows users to try makeup products like a Snapchat mask, while Amazon users can try on shoes on their feet.
In addition, software developers create AR-based applications in order to simplify various areas of human life. For example, it can be an interior design AR app where users can scan their room to work on furniture selection and rearrangement as well as repair planning by simply using their smartphone. Also, tattoo salons can develop an AR app for their customers to try-on sketches before going for an actual tattoo session.
Result for a Business: According to the Shopify study, the use of AR technology prevents 22% of returns caused by the fact that a product looks different in-person than in the online description. Moreover, some entrepreneurs who've invested in AR reported a decrease in returns, the cart conversion rate increased by 3%, and the order conversion rate increased by 40%.
The Use of AR for Workflow Optimization
It's a common practice to rely on professionals like the Program-Ace service provider to get a technological solution for optimizing various workplace processes. For example, large companies like DHL use augmented reality in their warehouses to perform a fast order search. Also, the AR cameras provide visual navigation for specialists to reach a proper place by an efficient route.
On the other hand, inspectors from the construction industry use AR glasses to ensure that structures are made according to technical requirements and are mistake-free. That's how it works: based on AR software, smart glasses scan a chosen object and find technical information in a database. Then, it compares an expected result with an actual one to evaluate the quality of the work done.
Result for a Business: AR became a multi-solution that optimizes various processes, helps avoid crucial mistakes and saves time for task execution. It reduces budget spending while increasing the overall business performance.
Improving Education Results with AR
Working in any industry implies a continuous learning process. In order to get a higher qualification and close some knowledge gaps, employees take workplace training classes organized by management. Traditional offline training was the only option many years ago and did not always go well. 
Nowadays, AR training has been available for decades and is being used by the most progressive corporations to educate their employees on the highest level. A custom application can be simply used on a phone, tablet, or headset/smart glasses. Training with AR, users can see a digital object projected onto a real environment and interact with it. 
Result for a Business: With no need for spending on materials over and over for each new training session, specialists can learn how to work with complex equipment, create digital prototypes, and go through safety training scenarios. Additionally, according to the learning pyramid concept, individuals absorb 75% of information by practicing a lesson, compared to 5% out of lectures. Thus, AR-trained employees are more qualified and valuable to a company.
When AR Isn't an Option for a Business
Despite all the benefits and extended capabilities that augmented reality provides to its users, there are cases when investing in this technology isn't worth it. Let's take a look at some of them:
You are Running a Small Business
Even though AR implementation for better client experience would help a company stand out among competitors, the ROI of a custom solution development will likely be low. The thing is AR won't affect some business fields and scales in a way it could repel investment.
You Are not Ready to Wait for Development
If you are looking for a magic pill that could improve your business and its financial state, AR won't work. The process of custom app development can take months, while a ready-made solution will show impressive results in the long run. 
To Summarize
As you can see, augmented reality is a powerful tool that can make a real difference for medium- to large-scale enterprises. So, once you carefully analyze a market and your inner business processes, the development of the right AR solution will show that your investments in the past are worth the result you have today.