Storage containers are a popular option for people who want to safely store inventory, appliances, or personal items on their premises. The shipping containers are usually designed to protect goods while transporting them across oceans from the manufacturers to the consumers. However, these containers are now a popular storage solution due to their durability, mobility, versatility, affordability, and security.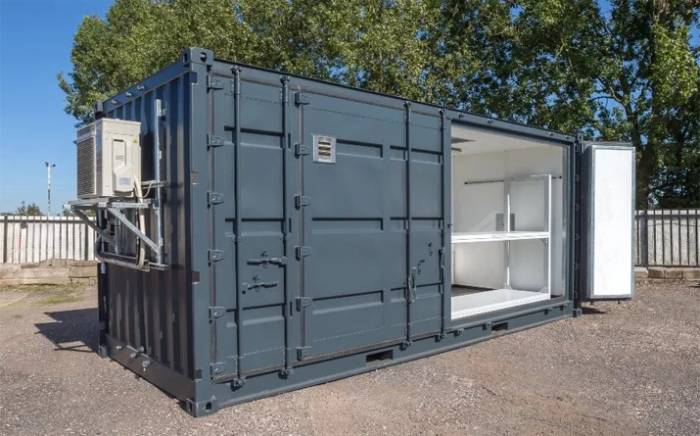 Therefore, people with more goods than their facilities can hold should consider this innovative storage solution. Whether they choose to buy or rent, the containers offer many incredible benefits to the users. This piece highlights the primary benefits of using portable storage containers.
Versatility
The storage containers vary in size and features to accommodate different storage needs. For example, secure storage containers can hold appliances, furniture, business inventory, landscaping equipment, or seasonal items. Unlike conventional storage units, portable containers can serve different purposes in different locations, depending on the clients' needs. Besides, the user can conveniently transport them from one place to another without compromising the stored goods' safety and security.
Security
This is undoubtedly one of the primary concerns when seeking storage solutions. Theft could lead to losses, affect a company's reputation, and take a business to its knees. Fortunately, storage containers are made of quality steel, which is durable and firm enough to withstand external elements and prevent theft. Therefore, homeowners or business owners do not have to worry about theft when they store things in a container and securely lock it with a quality lock system.
Affordability
Some business owners need to store inventory or transport it regularly from one business outlet to the other. Fortunately, shipping containers present a convenient and affordable way to transport or store various goods, regardless of duration or distance. The storage providers allow clients to rent or buy the container depending on their budget and personal preferences. Therefore, these containers provide essential functions at a lower cost than constructing a warehouse or temporary storage structures. They also help prevent theft, vandalism, and weather damage.
Customization
Storage containers can provide convenient storage for start-ups with a tight budget. Small business owners can divide the containers into separate compartments, install shelves, and convert the container into helpful spaces for business applications. Those who want to store perishable or temperature-sensitive goods can install insulation or make other improvements to ensure the container meets their needs. Some storage companies also provide customized containers for different purposes.
WeatherProof
When choosing a storage solution, some people only think about security from theft. However, weather elements can damage goods and lead to significant losses. Fortunately, storage containers can protect stored items from harsh winds, extreme rain, snowstorms, and UV damage. The heavy-duty containers are designed to withstand various weather elements so that the users do not have to worry about water damage or related problems.
Mobility
Storage containers can be transported from one setting to another using a train, a ship, or a truck. Their mobility makes them great for business owners needing permanent or temporary storage. They can also be helpful for seasonal business expansions, relocations, renovation, and landscaping projects. The leading storage companies provide transport services to the desired location at a reasonable price.
Shipping containers offer many compelling benefits to homeowners and business owners. They are versatile, durable, portable, secure, and affordable, meeting the needs of clients who need temporary or permanent storage. The clients can buy or rent the containers, depending on their needs and budget.