If you are a keen golfer, you've probably at some point rented a cart to make travel across the green easier, faster, and more comfortable. If you are a member of a club, you might have a long-term rental, so that there's always a cart available to you. But have you ever considered buying your own instead?
Buying your own cart can seem like a large expense. But it's probably a lot cheaper than you might expect, and there are many advantages to buying a golf cart. If you are tempted, here are 10 fantastic reasons to jump in.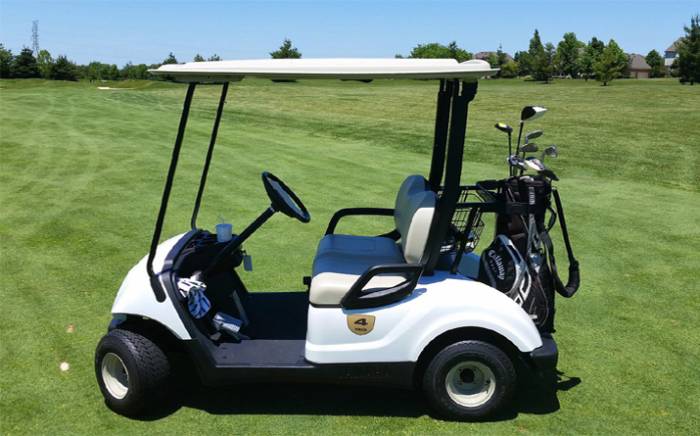 It'll Work Out Cheaper in the Long-Term
If you play golf regularly and prefer to hire a cart than carry your gear around with you, then you might be spending a lot on rental charges. Most people find that buying their own cart saves them money, especially if they look after it well, and it lasts for a long time. You'll probably find that buying a cart isn't as expensive as you think and that you'll recoup your costs fairly quickly.
You'll Play More Often
If you are trying to justify the expense of buying your own cart, you'll probably want to use it as often as possible. This will give you a fantastic reason to play golf more often, which can be very beneficial. Some of the benefits of playing more golf include:
You'll walk more.
You'll get more fresh air and vitamin D.
Golf can be a great workout.
Your balance and coordination will improve.
Your social life will improve.
Your membership and other costs will also be more worthwhile.
Your mood and mental health will get a big boost.
You Can Use it for Other Things
Your golf cart doesn't have to be just for golf. You can use it for other sports, like fishing, but also to get around your community, visit friends and family, head to the shops, or just go out for the day. A cart can be an excellent alternative to a car, and is ideal if you have any mobility issues, or live in a small community where cars aren't that common. The good news is that yes you can get a lift kit for your golf cart, to adjust the height and stability to make driving over different terrains more comfortable.
Golf Carts are Environmentally Friendly
Many modern carts are fully battery operated, which makes them far more environmentally friendly than large gas-guzzling cars. Even if you buy an older, second-hand cart, which uses fuel, it'll be more economical than a car, and certainly better for the planet if you only travel short distances within your community.
They're Easy to Maintain
Golf carts are very easy to take care of and will often need little more than a good clean, and the occasional battery and tire change. Of course, this will depend on how often you use it, how carefully you drive it, and the specific terrains that you cover, but most people find carts easy and inexpensive to maintain.
Carts are Easy to Maneuver
If you live in a small community with narrow streets, sharp turns, and tiny cul-de-sacs, you might have had trouble maneuvering a car around them. You might have even found it hard to find parking spaces that you can easily get in and out of. A cart makes life much easier in these circumstances. Even the smallest spaces will be a breeze and the golf course is the perfect place to practice your driving.
It'll be Easy to Store
You don't need a large garage to store a golf cart, just a small unused space, or a specialist golf cart storage shed, which could fit in your drive or yard. If you don't have a garage or shed, you might want to consider hiring a storage space if you aren't going to be using it for a while, especially in the winter so that it can't get damaged by harsh weather.
You'll Always be Ready to Go
Having your own cart means that you are always ready to go. You don't need to worry about whether there's a cart available to hire on the course or getting a lift somewhere; you are ready, you have your own transport. A cart also gives you a space to store some of your golf equipment, so that you don't need to pack up for every round.
Golf Carts are Fun
If you've got kids or grandkids, taking them out on your golf cart can be a great adventure and a fun way to spend some time together. Just make sure you pack a picnic.
It's an Investment for the Future
Unfortunately, mobility issues affect a lot of us eventually. Even if you get about well now, investing in a cart means that you won't lose independence if your mobility declines in the future.
Owning a golf cart will help you to play more regularly and comfortably, but it can also impact other areas of your life and be a worthwhile investment.