Picking the right yoga clothes while performing yoga at a yoga studio or home is essential. The super-fine fabric of yoga attire can give you ultimate comfort and make the process more delightful. Being a primordial Indian practice, yoga has obtained immense significance in several countries.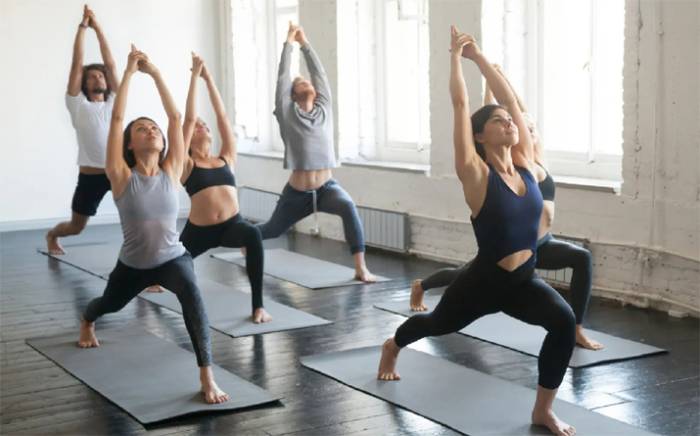 People from around the globe like to practice yoga for innumerable reasons, including spiritual growth, sport, and health benefits. Therefore, in order to practice yoga mindfully entails the right yoga outfit. With the best set of yoga clothes, you can concentrate more on the moves, poses, and more. Although buying yoga outfits depends on personal preferences, you should know the tips beforehand.
Select a Breathable Fabric
Some people opt for loose-fit clothes for practicing yoga; it's not comfortable at all! To be precise, you must avoid wearing tight or loose clothes as some postures are hard to perform while wearing an extremely loose-fit outfit. Therefore, the primary aspect is to search for breathable and comfy fabrics.
Yoga attires come in a wide array of natural fiber materials, including bamboo, organic cotton, and linen for mindful yogis. You may head to your nearby sporting good stores to see a comprehensive collection of quality yoga clothes.
Opt for the Sports Bra
Your sports bra preference will depend entirely on the required coverage area size. Usually, high-intensity yoga classes need maximum support, as you need to be inverting and twisting. But if you are enrolled in a restorative yoga session, you need minimal support; that's it!
In sweatier courses, it's important to note that a lot of female yogis use sports bras on their own, sans a tank top or T-shirt. On the other hand, some yoga tanks and shirts have bras incorporated right into them.
Pick Colors that Blend
Earthy tones and light hues blend well with the soothing influence of yoga. If you're a fashion diva, yoga outfits may also arrive in embroidery and prints. But you must avoid buying overly loose yoga pants and drawstring pants as they create discomfort when lying on your stomach. Moreover, you must prevent tops with open collars or necklines, which can be annoying during inversions. Lastly, shorts should not be worn since they can twist up when you are upside down.
Opt for Compression Calves
Wear compression calf sleeves if you feel cold on your lower legs while performing yoga. Similar to ordinary socks in function, but with more excellent room for movement since they extend down to your ankles. They aid in maintaining the blood flow to the legs.
Pick the Best Fit
Correct fitting is vital for achieving the comfort of the yoga outfit. Therefore, you must choose clothing that enables the highest movement flexibility for you to enjoy performing yoga postures involving twisting. Select fitted pants with maximum compression in order to hold everything snugly against muscles.
In case you're indulged in high-intense activity, move ahead and buy breezy styles, for example, mesh shirts. These are highly comfy due to their flexibility and looser fitting for every yoga exercise.
Adapt Your Yoga Attire to the Particular Moment
During winter, practicing yoga needs extra layers to beat the cold. You should clad a yoga jacket as it could be chilly in the early morning. Therefore, you may consider wearing a lightweight sweatshirt over a tank top to keep your body warm. If you feel hot, you may take it off quickly!
Yoga is about living in the present, so it's convenient to put on the suitable clothing that allows you to concentrate on your activity rather than thinking about what you have donned!