WordPress is one of the most preferred content management systems not only because it's free but also due to its SEO-friendly nature. It's one of the most powerful features of the platform, as proudly stated on their website. However, this doesn't necessarily mean launching a site using this CMS automatically enables you to rank high on the SERPs or search engine results pages. While it does boast features that comply with best search engine optimization practices, a fair bit of knowledge on which tactics to use and their implementation is still required.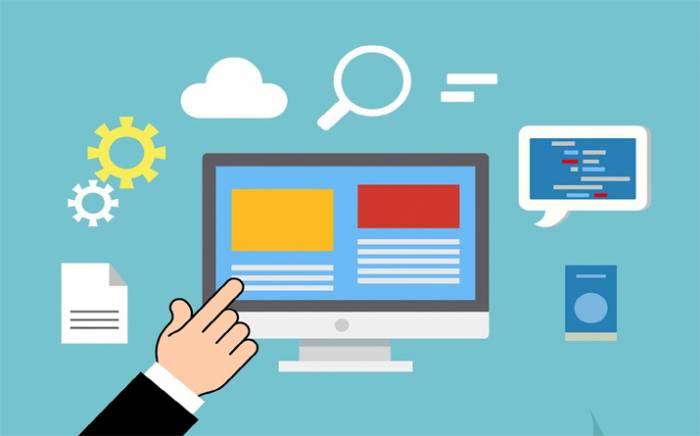 Fortunately, WordPress makes the process much easier than it otherwise would have been, allowing even beginners to leverage search engines like Google to grow their inbound traffic. In this post, we'll cover some of the most effective SEO strategies that will enable you to create exposure for your WordPress blog in 2022. 
Select a Dependable Hosting Provider
Website speed, security, and uptime are all factors that can impact its search result ranking. Naturally, therefore, you must ensure that the chosen hosting provider is reliable. In particular, how fast your page pulls up will have a considerable impact on its search engine optimization performance, and technical concerns and vulnerabilities will only result in quality concerns. WordPress itself recommends a few hosting providers, namely, SiteGround, DreamHost, and BlueHost. And you'll want to carefully consider these three options if you're at a loss as to where to begin.
Consider Hiring an Expert
Search engine optimization can be a complicated affair. There's no getting around this fact. After all, the practice is continuously changing and evolving beyond the multitude of methods and techniques the process uses. As a result, strategies that may work today may not necessarily produce the same results tomorrow. For this reason, it's always a good idea to consider hiring the services of an SEO company. In doing so, not only will you attract a greater volume of organic traffic faster. But you'll also avoid mistakes that could compromise your ranking in the search results for your targeted keywords. 
Conduct Keyword Research 
Keywords have always been the foundation of any search engine optimization strategy, and things haven't changed. Because of this, you'll want to do your due diligence and conduct keyword research first. If you don't, then you'll have no idea of which search tags you'll need to optimize your site's material for and fail to attract the intended audience. Fortunately, it's not as tedious nor as time-consuming as it sounds since there are plenty of tools available that you can use to do the job like SEMrush, or you could just invest in digital marketing services instead and leave it to the professionals.
Enable Permalinks That are SEO-friendly 
One of WordPress's unique features is that it offers users various options on URL structuring. However, you'll want to make sure that you're always using the one that's the most SEO-friendly. By default, it uses addresses that don't, and there's usually no way to determine what the content is all about based solely on the URL. Fortunately, you can select a more custom structure by going to the settings options and then permalinks. For the majority of pages, it's recommended to choose the post name option for the permalinks.
Content is King 
When it comes to blogging, content is king. If the material isn't relevant or of a high standard, it won't matter what other SEO practices you implement – it'll fail to engage users. This, in turn, will lead to higher bounce rates and lower rankings, diminishing your website's online visibility. So always prioritize quality when producing your content and make sure that you keep the target audience in mind before you publish them. For example, suppose you're trying to promote a brick-and-mortar store. In that case, you'll want to use local SEO strategies and include elements like community activities, news, and events from the area into the content.
Utilize Internal Linking 
Internal linking is essential because it allows you to establish any topical relevance with the different pages of your website, pass authority earned through external links, and enable users to navigate easily. The addition of internal links to your Web pages is relatively simple too. All that's needed is to highlight the desired text before clicking on the link button in the toolbar.
Conclusion
SEO is essential in building visibility for an online domain, and WordPress blogs aren't an exception. With the abovementioned strategies, you'll be able to create more online visibility for your site by enabling it to rank high on the popular search engines and attract more inbound organic Web traffic in the process.