Throughout the past decade, numerous technological advancements have taken the gaming world by storm. As such, increased digitalization has opened the door for live-service games to come to the fore. Although there's a lack of certainty regarding the concept's precise origins, few can argue that such creations haven't risen to prominence during the 21st century. But are live-service games here to stay? Well, let's delve into the service and consider if it's something more than a flash in the pan.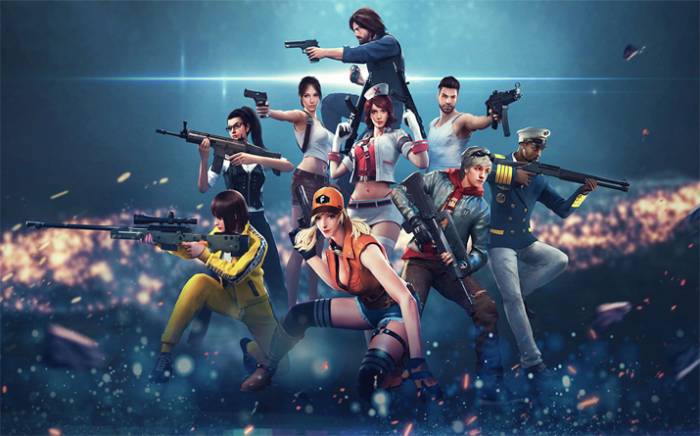 The Technology to Deliver
By definition, Keen Gamer states that live-service games are a service utilized by developers to attract and retain players. Fundamentally, this means that, instead of creating more content and releasing it in a new game, creators continually add fresh features to the existing title. In many ways, modern-day developments aren't released as live-service games. However, based on popularity, they become them over time through a conscious decision from the creators.
In recent times, the newly-popular category has flourished on mobiles. As such, this speaks volumes about the capabilities of contemporary smartphones. Currently, a leading live-stream game on the mobile market is Garena Free Fire. Developed by 111dots Studio, the four-year-old creation is a multiplayer battle royale game that follows PlayerUnknown's Battlegrounds' footsteps. It's a testament to the game's appeal that it won the Best Popular Vote Game in Google Play's list of the Best Apps of the Year in 2019.
Fascinatingly, because the above title, along with many others, such as Black Desert Mobile and Rise of Kingdoms, are less demanding to run than Call of Duty: Mobile or PUBG Mobile, it ensures that mid-range smartphones can run them to a decent standard. For example, although the iPhone XS isn't known for its top-tier gaming capabilities, it comes with 4GB of RAM and an A12 Bionic chipset. As such, it can run Free Fire at a respectable frame rate. On paper, this is undoubtedly a positive factor regarding live-service gaming's longevity. Despite perceptions that high-quality mobile experiences require a top-tier smartphone, existing developments suggest otherwise.
It's not only mobile gaming titles that are thriving by adopting a live-service approach. For several years, online game operators, such as Betway, have developed their range of live games. As such, their wide-ranging collection now includes real-time baccarat, blackjack, poker, roulette, and much more. Like many live-service concepts, Betway endeavors to attract and retain players through an incentive-driven strategy. In addition to receiving various sign-up bonuses, their Betway Plus scheme seeks to reward sustained participation in the form of tier tokens. Elsewhere, some video gaming titles, such as Overwatch, also utilize this token rewards scheme, which succeeds in retaining players and awarding them with equipment and skins.
Rather Beneficially, They Can Be Anything
Although there are no guarantees that live-service games will maintain their popularity, there can be no doubts that such creations are currently leading by example. Along with the latest technology allowing for user-friendly access to the latest titles, including the gaming-oriented Asus ROG smartphone, the concept's versatility also indicates that a long-term existence may be on the cards.
Apex Legends, a popular multiplayer title across numerous consoles, captivated audiences after hitting the shelves in February 2019. It speaks volumes about the title's appeal that it had amassed 70 million players by October 2019. As such, TechSpot reports that Electronic Arts will now "double down" on live services in the coming years. Interestingly, the developer's total live service revenue in 2020 consisted of earnings from various genres and not just their leading first-person shooter, Apex Legends.
According to VG 24/7, EA's earnings in the second quarter of 2020 predominantly consisted of sports games, including FIFA, along with Apex Legends. When you consider this variation, it's clear that live-service creations aren't limited to merely a handful of categories. Furthermore, Rise of Kingdoms differs distinctly from EA's live-service developments. Although a multiplayer release, the three-year-old title is a real-time strategy game that takes inspiration from historical events. Additionally, Psyonix's Rocket League is also a live-service title, and that takes the form of a vehicular soccer game.
The Potential to Surpass Blockbuster Releases?
At the time of writing, live-service games are undoubtedly at the pinnacle of the gaming industry. To date, Dota 2, PUBG, and Counter-Strike Global Offensive are leading the way regarding Steam's daily player count, which speaks volumes about the modern-day attraction of this concept. Patterns indicate that blockbuster releases, such as Grand Theft Auto V and The Witcher 3: Wild Hunt, will come and go, but it appears unlikely that live-service creations will suffer a similar fate.