Enjoying live sporting activities without TV is one of the many great things modern technology has made possible. This revolution has positively affected football as one of the most popular sports globally. Millions of people today depend on streaming services to enjoy their favorite football matches in real-time.
Watching live football online is a handy way to keep up with your favorite teams and players. The service also comes in handy for punters to keep track of their live wagers. In fact, top sites like offer a live streaming service to go along with their live option.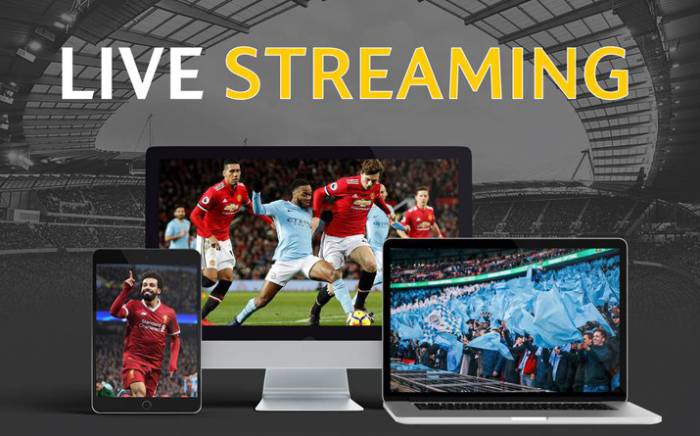 With so many streaming sites available, it can be challenging to know which ones are the best in terms of quality, speed, coverage, and legitimacy. Hence, this article will review the best football streaming service available to Brazilian football lovers. Let's get into it!
YouTube
Although recently incorporated into live sports broadcasting, Google-owned YouTube has already covered several important sports events in Russia, Spain, the US, and international football.
Official rights holders of these events make them available on YouTube, subject to territorial restriction. BT Sport, for example, has an agreement with UEFA that enables the UK broadcaster to stream the Europa League and Champions League finals for free, with YouTube as their preferred channel.
ESPN
ESPN is a renowned live-streaming platform with a heavy emphasis on football. This platform features high-definition football events through collaboration with participating TV or internet providers, including Cox, Sling TV, Hulu, Verizon, and DIRECTV.
Also, without these collaborations, many free, up-to-date services are available on ESPN, including news, scores, highlights, analysis, and trending sports videos. Football, basketball, and tennis are extensively covered, as with the lesser-known MMA, WWE, eSports, and horse racing.
DAZN
DAZN debuted four years ago in Austria, Germany, and Japan but has since grown to a worldwide audience. Viewers in the United States, Canada, and Brazil are now using its on-demand and live sports streaming services.
DAZN, which previously only offered combat sports, has expanded its services to include football and numerous American sports. As an extra incentive, the service provides a free first-month offer, letting customers determine whether or not to continue with a paid membership.
BT Sport
BT Sport was launched in 2013 and is situated in Queen Elizabeth Park in east London. This site offers live streaming services on a wide range of sports, including football, to millions of viewers in Brazil and several other countries worldwide. Other sports featured on the service include rugby union, boxing, UFC, and MotoGP.
BT Sport, like Sky, actively promotes the English and Scottish football calendars. However, they differ from Sky because of their unique arrangement with UEFA, which allows them to broadcast all Champions League and Europa League matches.
beIN Sports
beIN Sports, located in Qatar, operates a global network of live streams. The site is most notable for its live football streaming services. The firm presently operates in several countries, including the United Kingdom, the United States, the Middle East, Australia, Brazil, and Thailand.
It has obtained rights to broadcast most of the leading club and country football championships, including the Champions League. In addition, its commentary and punditry teams include several former pros, like Robert Pires, Gaizka Mendieta, and Eric Abidal.
Amazon Prime
Amazon Prime, relatively new in football streaming, has gradually but steadily established itself as a significant player in the market. This service only requires a simple Prime login, with content available on tablets, mobile phones, TVs, and PCs.
Amazon Prime is set to be an exclusive broadcaster for many Premier League matches in the foreseeable future, as it has been in previous seasons for English top-flight matches.
Hotstar
Hotstar is a subscription-based on-demand streaming service located in India. As a Walt Disney Company subsidiary, it provides TV and film entertainment. However, it has also branched into live-streaming specialized sports events. The service is dominated by cricket, football, and hockey.
Hotstar offers free and paid subscriptions, with the latter accessible through its sports-only bundle. Location limitations can initially make accessing content challenging, but you can solve this by using a VPN.
fuboTV
FuboTV, an American streaming service, offers original content to mobile phone users via its smartphone app, focusing on channels that transmit news and entertainment. The service also shows a keen interest in various sports leagues, including MLS, basketball, and the NFL.
The platform provides a trial period before upgrading to its premium material. The service is available and accessible to football lovers in Brazil, with elite Brazilian football matches frequently on display.
Conclusion
Football fans worldwide always look for the best live-streaming services to watch their favorite teams in action. With the right service, you can enjoy every second of match day without worrying about missing any moment. These services also help you keep track of every detail when live on any match.