Students have to write a great variety of academic tasks. They all are different to develop all the necessary skills, enrich knowledge and experience. One of the most uncommon pieces of writing is a biography about yourself. It's commonly written to acquire a job. Therefore, this assignment is important. Some students get confused when they should write their story of life. Perhaps they take it too seriously.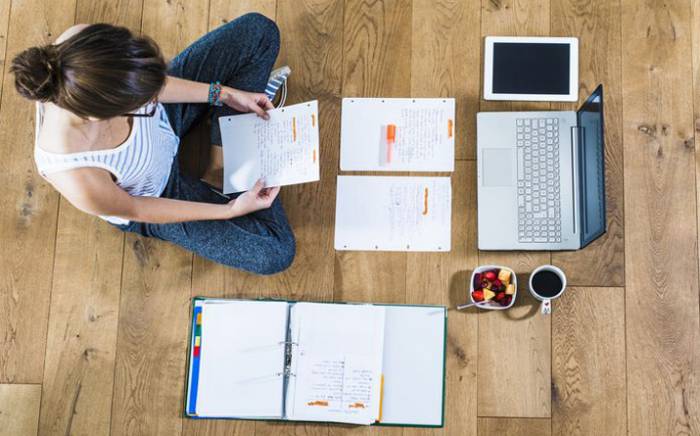 Joan Young, a skilled academic writer at Advancedwriters.com, has an interesting opinion about this task. "You should be happy if you're assigned a biography about yourself. It's your story and nobody knows you better than you. As for academic demands, take this task as a common essay, and you'll be fine". We agree with Joan's opinion. There is nothing difficult in writing about your life if you think that you simply write a narrative essay. Our ultimate guide will explain how to write a great biography about yourself and increase your chances to get the job of your dreams.
Choose the Tone
Your first aim is to define the tone and perspective of your bio. You have two options. These are:
The first person: It's more personal and you may directly appeal to some feelings of the potential employer.

The third person: It's more formal and professional. It gives a sense as if the author sees his/her life and describes it from an independent perspective.
The tone may be formal and professional, as well as semi-formal. A lot depends on the purpose of your bio essay. It may be a resume to receive a job or you may be a self-employed blogger or writer who seeks clients and/or followers.
Pro Tip: As you'll be writing for various platforms, create one perfect sample. Afterward, simply adjust it according to the demands of every next platform to save your time.
Introduce Yourself
The second step is to mention the most important details about your persona. These are your name, title, and professional responsibilities. Depending on the person you choose, write something like this:
"My name is John Smith. I am an experienced freelancer, who specializes in computer science, customer support, and programming. I work as a freelancer for 3 years…"
Pro Tip: Your readers will pay attention to the first lines of your bio. Therefore, don't delay and reveal the main data in the beginning. Obligatorily underline your skills, position, and experience. If you have a degree, make sure to mention it as well.
State Your Goals
It's necessary to identify your professional and personal goals. Your bio acts as your resume, which may tell your employer whether you can suit him/her or not. It may be likewise helpful to earn followers. If you're a self-employed worker, you may work as a private freelancer, blogger, novelist, etc. Always show your intentions and skills. For example, you may state your goals in the following manner:
"I am a professional travel blogger with many years of experience. I've been to many places, but I always want to visit more. Therefore, my greatest goal is to visit the most picturesque and uncommon places to tell about them in my blog.
I am convinced that freedom of choice is the most important personality trait and traveling is a perfect way to be free. I am always enthusiastic about life in general, as well as about family, friendship, fun, and adventures".
Pro Tip: Always take into account the targeted audience, when you state your professional and personal goals. Try to predict what your potential followers or employers would like to learn about you and make it appealing.
Add More Details About You
Your future employers, clients, or followers would like to know more about your persona. After they familiarize themselves with your name, title(s), and responsibilities, they will surely want to know who you are as a human. Many people disguise this data, thinking that only professional skills and experience mean. However, it's a mistake because people may not trust a person who doesn't tell at least something about his/her preferences.
We don't encourage being deeply personal. You can reveal your common hobbies. Thus, you may mention that you like at least one thing of the major categories:
Favorite movie – The Lord of the Rings;

Favorite book – 1984;

Favorite sports – ice hockey;

Marital status – not married;

Uncommon hobby – mountain climbing;

Interesting facts – I am left-handed and write poems.
These and some other facts bring you closer to the audience. They might tell other people something important about you and may convince them to hire/follow you.
Pro Tip: You likewise add a short funny story about yourself. A funny and positive tone will create a friendly atmosphere between and the reader even before you begin to talk.
End with a Persuasive Call to Action
The final part of your bio is crucial as well. If it's a resume, you should end formally by leaving your gratitude to the employer. It may be like this: "Thank you, Mr. Simpson, for devoting your time to me. Sincerely yours, John Smith". However, you may have a different purpose. We propose to review examples of persuasive calls to action. You may ask:
Visit your website: Your customer experience will never be the same after you visit my website. Waiting for clever folk at…

Subscribe to your email: Expand your horizons by reading my travel blog.

Follow you on your social media: Let's socialize on Instagram to make it funnier.

Buy your book: You can get my book for free if you hurry to… The number of gratis exemplars is limited.
Memorize the stages and prompts offered in this informative guide. They are useful and universal. You can apply them to biography papers in college, as well as many other academic papers. They will surely help to improve your writing to get the highest grades, as well as increase the chances to find the job you need in the future.