Whether you are trying to lose weight, eating to be healthier or have a condition such as an autoimmune disease that can be triggered by eating certain types of food, then it's important to be careful when you are traveling. Whether you are going on the trip of a lifetime or just taking a vacation for a week or two, eating the right foods will make all the difference to how you feel, not only during the trip but also when you return.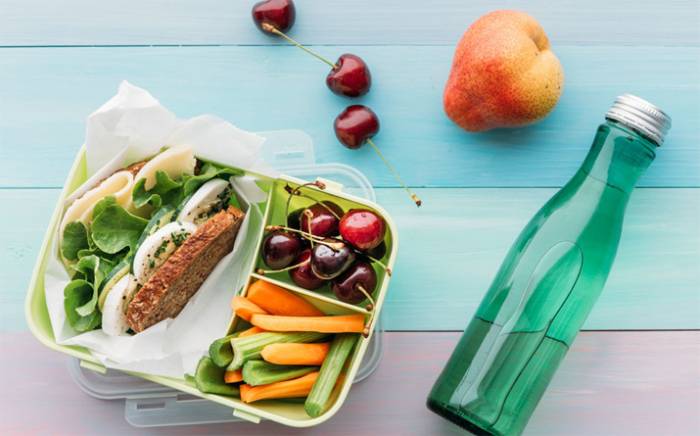 Travelling can often be full of temptations when it comes to food and with treats and cuisines to try that might not always be available at home, it can be easy to overdo it. However, if you want to try and eat as healthily as possible while you are traveling, here are some top tips to keep in mind.
Pack Healthy Snacks
Before your trip, it's a good idea to head to the store with a list of healthy snack options. If you get hungry, doing this will help you avoid reaching for sugary and salty snacks, which might set off a flare-up if you have autoimmune issues. There are lots of great snack ideas that are good for traveling; if you are flying, just be sure that you are going to be able to get them through security and customs.
Non-perishable foods like nuts and seeds or dried fruit can be an ideal choice along with protein bars and granola bars. If you are not flying, then fresh fruit, fresh vegetable slices with hummus, healthy sandwiches made with wholegrain bread, salads and hard-boiled eggs are a good idea. Take a cooler with you to keep your food fresh and ready to eat.
Eat a Healthy Breakfast
When you are traveling, it can sometimes be difficult to find the time to eat a healthy breakfast, and when you're rushing to see different things and visit different places it can be all too easy to neglect the most important meal of the day. But, taking the time to eat a healthy breakfast will get your day off to the right start and can help you avoid cravings throughout the day by keeping you full.
And if you're staying in a resort or hotel that is all-inclusive or includes breakfast, then it's definitely worth taking advantage of what they have on offer. Most will have extensive healthy options like fruit, oats, eggs, yogurt, and vegetables to choose from.
Drink Enough Water
Making sure that you stay hydrated is important for your energy levels, temperature regulation, and the transportation of nutrients around your body, especially if you are traveling to a hot country. If you want to eat healthy while you are traveling, then you need to make sure that you are drinking enough.
Drinking plenty of water will help prevent you from getting dehydrated and it will also help keep you energized and fight fatigue, so you can enjoy your trip more without adding any unwanted calories to your diet. Along with this, if you are dehydrated you might feel hungry, so making sure that you are drinking enough water will help to curb cravings and stop overeating.
Check Restaurant Menus in Advance
If you have enough data or can access Wi-Fi from where you are staying then it's a good idea to go online and access the menu for restaurants that you are interested in visiting in advance, so you can plan what to eat. When you're eating out, especially if you are traveling, it can be easy to order something that looks tasty without thinking about the nutritional values.
And while there is nothing wrong with having a few treats while you are on vacation, if you are going to be eating out a lot then it's also important to make sure that there is balance and that the majority of the meals you order are packed with healthy and nutritious foods.
Consider Self-Catering
Not only is it often much cheaper, but if you are booking a trip, self-catering accommodation can also make it easier for you to eat healthily. When your accommodation has a kitchen, you can shop for healthy ingredients at a local store and make your own healthy meals. Or, if you are camping while traveling, a portable stove can be a great way to make your own meals from scratch.
No matter where you are traveling or where you are staying, eating healthily will help you keep feeling good and full of energy throughout your trip.