Roulette is one of the most exciting and popular casino games on the market. It is part of an ever-growing gaming industry that is breaking new records year after year.
According to one source, the casino industry is expected to grow by 8.13% by 2027. In other words, this industry remains one of the most popular gaming sectors in the world and continues to draw in new gamers.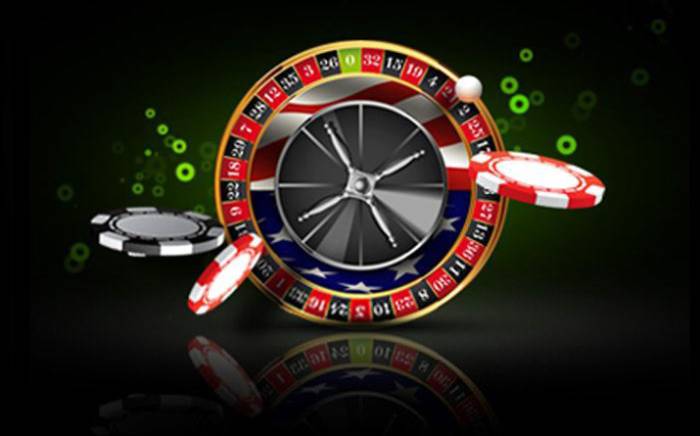 Becoming a roulette master within this context can only be beneficial. As more beginners try out casino games, becoming a roulette expert could give you an upper hand and considerably increase your winnings.
Playing roulette is also a great way to unwind after a long day and to recharge by either playing alone or with friends. It is an entertaining and classic casino game that has now been played for several centuries.
The History and Origin of Roulette
The first game of roulette was born in France during the 18th century. Some experts and historians have argued that the first version of roulette was invented by philosopher Blaise Pascal during the 17th century.
Pascal had written and imagined a perpetual motion machine which bears some resemblance to the roulette machine we now know.
The game of roulette created in the 18th century was named roulette because of how the ball rolls on it and the machine spins. The term 'roulette' comes from the French word 'rouler' which means 'to roll'.
The machine's mechanism is believed to have been inspired by the gaming wheel and an Italian game called Biribi.
Biribi was a game of chance that could be played on a board with numbers ranging from 1 to 70.
This old Italian game is similar to bingo. It was banned in 1837 but influenced other games such as the modern version of roulette and bingo.
Roulette soon became very popular and was brought to other European countries as well as the United States throughout the 19th century. It also became popular in French colonies during the 19th and 20th centuries.
The roulette wheel itself changed over the years thereby influencing the game and creating new variants.
Different French roulette versions appeared as well as multiple American ones. However, generally speaking, the game is played on a numbered roulette wheel upon which a ball is rolled.
When the wheel stops turning, players look at the ball and the number upon which it sits. The winner is the one who has placed a bet on that exact number.
The numbers on the roulette wheel might vary from casino to casino and from roulette version to another.
How to Become a Roulette Master
There are several tips to becoming a roulette master. As with any sport or activity, practice is key and will be essential in order to become an expert in the game.
Here are the top four tips to becoming a roulette master.
Find out About the Different Roulette Versions That Exist
As mentioned earlier, there are many different versions of roulette. It is important for each player to find out which roulette version they will be playing before starting a game.
Not knowing which roulette version you are about to play is the worst way to start a game and will lead to more failure and losses. It will also be very frustrating and discouraging for you.
It is therefore very important for a player to know the roulette version's specific rules before starting the game. Researching and looking into the different roulette versions that exist is the best way to be prepared for any roulette game.
Some players might also find their favorite roulette version or the one that they are best at along the way. This increases their chances of winning because of their excellent knowledge of the roulette version's rules.
Practice for Free With Online Roulette Games
One of the best ways to learn all of this is to play for free. There is no better way to improve and learn than to get on the field, make mistakes and grow from them.
Many casino providers offer free bonuses for players to redeem on casino games like roulette. This gives players a chance to try out games such as roulette for free.
Playing for free by using online roulette games is a safe and efficient way of learning. New players can limit their losses and practice safely via these games.
Once they are ready and have practiced enough times, they can move on to more sophisticated roulette games that require real credit and monetary bets.
Manage Your Bankroll Well
All roulette masters and professionals learn to manage their bankroll well. This means knowing when to place bets, how much to place on a bet and when to stop.
This will vary from player to player depending on their budget, their winnings and losses. Just being aware of one's bankroll and making careful and deliberate betting decisions could be enough.
What a roulette player wants to avoid is making careless decisions without keeping track of their bankroll.
Play a Few Rounds at a Time
Using probability is one of the main tricks used by roulette experts and masters. By using probability, roulette players can estimate and anticipate their winnings and losses to maximize their earnings.
One strategy backed up by researchand studies is to play a few rounds of poker in each game. The more rounds you play within a single game, the more your chances of losing increase.
In other words, players who want to increase their chances of winning should play a few rounds, take a break, and play a few more rounds in a new game of roulette.
Six Extra Tips to Becoming a Roulette Master
Here are six additional tips to help you become a roulette master:
Bet on different numbers with every round.
Choosing games with big returns.
Anticipate other players' moves.
Do not rely too heavily on luck instead use probability.
Get feedback or advice from other players via live chat rooms.
Try playing in a land-based casino at least once to gain more experience#.
Summary
This article discussed the origins of roulette and offered ten tips to help players become roulette masters. Remember that practice makes perfect!