Design is omnipresent. The way we perceive the world as a whole is influenced by the concept of design. On a more micro-scale, let's talk about something specific. Namely, the design of your business website. We all know that a website has become one of the essentials for the conduct of modern-day business. Thus, let's talk about what the design of your website says about your business.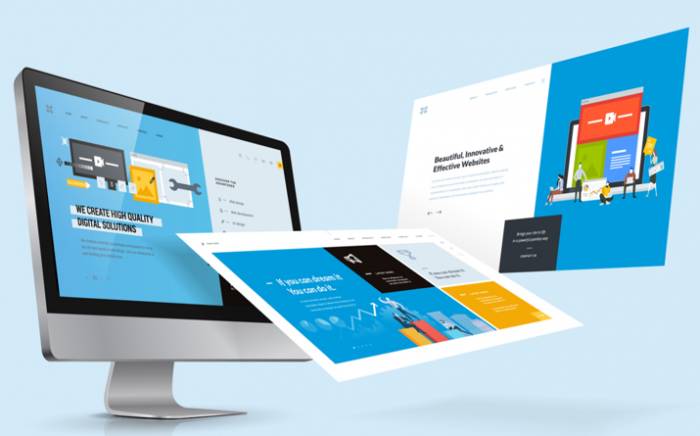 Brand Perception
There's a reason why a brand logo is always designed after creating a brand name and potentially, a catchy tagline. Images are directly associated with feelings, and the image that a brand logo represents will ultimately end up creating certain feelings about your brand in the minds of the customer.
This same aspect of design transcends into the appearance of your business website and the feelings it creates in the mind of your audience. May they be regular and loyal customers or even new ones. The latter is quite an important aspect to focus on, as first impressions are always the last impressions.
The design of your business website must give the right feel to your customer. May they be feelings of quality, effort, reliability, good and friendly customer service, etc. Thankfully, it's possible to make use of a multitude of online tools with a large catalog of features to design websites in the most beautiful and intriguing way possible. A perfect way to drive your business towards prosperity!
Time
Are you a business that's running with the times? Or are you stuck in the past in the wrong sense, your business is drowning, and your customers know it? A website design that is too basic or outdated showcases this exact narrative to whoever sees it. The solution is simple. Take inspiration and develop a style that's modern, as well as suits the theme of your business. This reinforces the image that you care enough to put efforts to be presentable.
Clarity
How clear is your website design and how easy is it for your customers to navigate through your website?  Generally, a lack of organization here gives the image that incompetence is being covered up in desperate attempts. Keep your website clean and easy to navigate. Your customers will appreciate it and you'll also appreciate the rewards that come out from it. This is especially true if your website is also an online store and monetary transactions have to be made. Trust is everything.
Versatility
You've set up a website for your business. It looks amazing, but on a PC. Have you ever thought of how the same website looks like on mobile phones? Handheld devices have taken the world by storm and everyone carries one. Thus, it's important to think ahead and find out how your website looks when viewed on a smartphone. Sometimes, even the greatest design, when viewed on PC, would be mediocre when viewed on a smartphone. Make sure that doesn't happen in your case.
Call to Action (CTAs)
Call To Action (CTA) is an important component for business websites. A well-designed CTA that shows immediately after the website is visited, indicates an eagerness on the part of the business to cater to the needs of the customer.  A poorly designed CTA is a first impression disaster and a nonexistent one showcases a lack of effort.
Images, Colors & Fonts
The images that your website displays are vitally important when it comes to design. They should be of high resolution and quality and must be in perfect visual sync with the colors and fonts.
Use the colors that send the message you want to send your audience. Namely, one that matches the theme of your business. For example, red is favored by a lot of restaurants and fast-food chains. Black, gray, and gold tones work well for luxury products. Blue works well for showcasing trust. More lively colors such as pinks and yellows work well for fashion and other subjects with a relaxed theme. The fonts must be easy to read, yet distinctive and attractive. They should work in perfect harmony with the colors and the overall tone of the website.
Functionality
Your website and business should never be all show and no go. That is indicative of fakery. The design must work along with the functionality of your website. For example, if you have an online store, the overall design must make the purchasing procedure more pleasant to behold, rather than trying too hard to compensate for the lack of such features. The substance is important.
Conclusion
The design of your website forms the first impression of your brand for many of your customers and it's important to make sure it's a memorable and good one. Investing efforts into web design is thus, one of the best things you can do for your business in today's times to stand out from the crowd and enjoy success.