There is nothing quite like getting out and exploring the wonderful world of London. A unique blend of history, cultures and innovation, the capital of the United Kingdom provides locals and tourists alike with endless places to go, things to do and inspiration for the wanderlust soul.
One of the up and coming places that should be on anyone's London itinerary is exploring King's Cross. What used to be a dodgy area has now become a vibrant and trendy part of London that offers at least a day's worth of fun and adventure. There are now trendy restaurants, hip hotels and plenty of hidden delights to discover.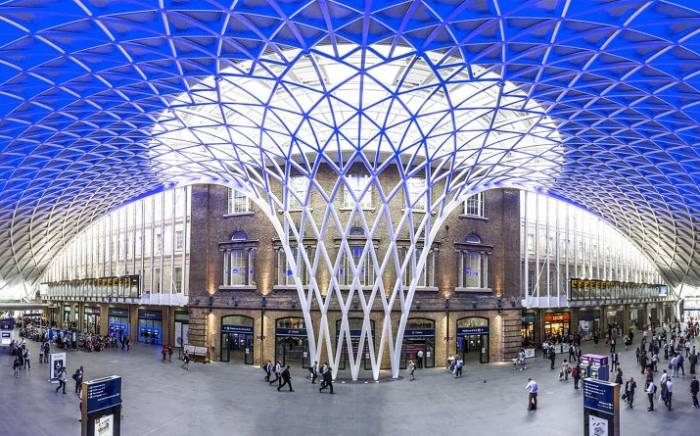 So if you are around Kings Cross for the day or actually planning to travel through the area, make sure to set aside time to make these five unusual discoveries about Kings Cross Station. And for those who have bags in tow with them, book your luggage storage Kings Cross Station service online in advance so you can maximize your time exploring.
Here are all the delights you simply can not miss at Kings Cross Station.
Platform 9 and ¾
Whether you are a Harry Potter fan or not, one of the most peculiar and fun delights within Kings Cross Station itself is Platform 9 and ¾. Made famous nearly two decades ago from the Harry Potter series and films, people all around the world have flocked to this iconic spot. While transporting through the wall is saved for actual wizards only, you can still get a keepsake photo in front of the wall and get that iconic Instagram pic. While there will likely be a line to experience this platform thanks to the unending fandom of Harry Potter, it is well worth the wait and a key reason many people visit Kings Cross Station, to begin with.
The Shops at Coals Drop Yard
Walk outside the station to discover a collection of trendy shops, art galleries and eateries along the viaduct. The architectural design of Coals Drop Yard was the fusing of the industrial history with the trendsetting status that London boasts. You will have a blast walking the cobblestone streets and arches made of bricks to find some of the hippest brands of this century. The area is a photographer's dream and you will often be treated to unique art installations as well.
The Floating Bookshop
On the doorstep to Kings Cross Station is one of the most iconic bookshops in all of the United Kingdom—the famous Word on the Water bookshop. The bookshop is on a docked boat and has everything from historical literature to modern poetry. Best of all, there will be poetry slams and musical performances that take place in this floating bookshop too, providing entertainment for all. It is well worth a visit and a great place to snag a book before your train ride elsewhere.
St. Pancras Renaissance Hotel
Designed to be integrated into Kings Cross and Pancras Train Stations in the area, this hotel is also an architectural marvel that has been around since the late 1800s. You don't have to be a guest at this hotel to enjoy all it has to offer. You can go up to the hotel's bar and restaurant for a pint and admire the stunning interior that is full of high painted ceilings, red walls full of dramatic ambience and an old-school feel that will have you wondering if you've walked into a time portal. And if you have the time and money, a night in the hotel itself is also well worth the money. Their luxury five-star rooms are fit for the Queen of England herself and will make you feel like royalty.
Brunch at an Establishment
No trip to Kings Cross Station is complete without grabbing a bite to eat at one of the iconic restaurants in the area. Known for killer brunches and hearty lunches, you will be likely overwhelmed with the selection of good eats to chow down on in the area. With restaurants taking over old Victorian warehouses, tapas joints that make you feel as if you are in Spain and hidden pubs that provide a homely feel by the fireplace to enjoy a whiskey, you can spend the whole day tasting your way through Kings Cross Station.
These five things are really just the beginning of how to have a grand time at Kings Cross Station. So next time you are traveling through, arrive early so you can enjoy all the delights it has to offer.