2021 is shaping up to be one of the most unpredictable years in recent memory in both the UFC octagon and the boxing ring. In January, Conor McGregor came out of retirement for a third time, only to get knocked out less than three minutes into the second round of his fight with Dustin Poirier. February was expected to get even stranger, as YouTuber Logan Paul was preparing to take on Floyd Mayweather in a now postponed bout in the ring.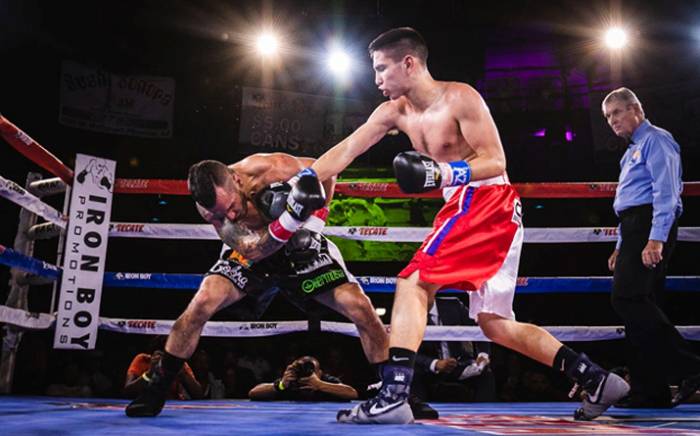 With several more anticipated fights (both previously announced and strongly rumored) still on the horizon, here's our guide to the most eagerly awaited events still to come in 2021.
Floyd Mayweather Vs Logan Paul
Originally slated to go ahead in February, this seemingly one-sided fight has been taken off the schedule and postponed indefinitely. Logan Paul is no stranger to the ring, with a prior bout against KSI resulting in a narrow loss to the fellow YouTuber/amateur boxer on rematch – but going against a boxing legend with an unbroken record is another challenge entirely.
Speaking recently, Mayweather has insisted that he expects the fight (his first in four years) to still go ahead in 2021, with organizers reported to be eyeing a summer date.
Tyson Fury Vs Anthony Joshua
Long rumored but yet to be officially announced, there are still big hopes that the two heavyweights will finally go head-to-head in 2021. In February, Tyson Fury stated that plans had still not been finalized, although he hoped fans would finally get to see the anticipated clash before the year's end.
In that same interview, Fury stressed that he would still be fighting twice in 2021, as it has now been more than a year since his last fight, and that absence from the ring may have put him at a disadvantage when facing up to Joshua. With a rumored June date, we look forward to seeing how this one plays out.
Colby Covington Vs Jorge Masvidal
UFC President Dana White has been teasing this grudge match for some time, and if this fight between the two rival welterweights does get formally announced, expect it to be the biggest clash in the MMA calendar. There's certainly eagerness from Colby Covington, who has repeatedly claimed that Jorge Masvidal is dodging the fight, and that Masvidal is hesitant to fight because of the "clash of styles".
The drama in the octagon is almost certainly the fitting end to the drama outside of it, with the relationship between the friends turned rivals turning increasingly sour in recent years. And with both failing to capture the welterweight title held by Kamaru Usman after recent attempts, they may need to go through each other to get lucky this time around. It could be anyone's match – keep checking the latest UFC odds to see how things stand.
Conor McGregor Vs Manny Pacquiao
After coming out of a short-lived retirement only to lose to Dustin Poirier at the start of 2021, Conor McGregor is expected to once again trade the octagon for the boxing ring to take on another major star. For his first bout in the ring since his tenth round KO defeat against Floyd Mayweather in 2017, McGregor is keen to go head-to-head with Manny Pacquiao.
Although reports of this being in the works are still coming out, Pacquiao has set his sights elsewhere for his first fight since July 2019, with reports claiming that he is looking to fight WBO champion Terence Crawford this year. Either way, no matter who Pacquiao decides to go head-to-head with next, it'll be a must-see event.
Stipe Miocic Vs Francis Ngannou 2
The UFC heavyweight title is on the line on March 27, with current title holder Stipe Miocic facing off against Francis Ngannou in what might be 2021's most anticipated rematch. The pair last faced off in 2018, when Ngannou received the first defeat of his UFC career against Miocic, but times have changed in the past three years. Ngannou has had four wins in a row, with no opponent making it past the 90 second mark of each opening round.
Deiveson Figueiredo Vs Brandon Moreno 2
The last great fight of 2020 was the December clash between recently crowned flyweight champion Deiveson Figueiredo and Brandon Moreno, and with the tense fight resulting in calls for a rematch, plans were quickly put in place to ensure it would take place before summer. With the previous title match hastily put together in three weeks, this rematch gives both fighters time to prepare – and for Figueiredo to prove that he really is still the champion.
With all these matches and many more to look forward to, 2021 is shaping up to be an incredible year in the ring.