Insurance is a broad subject, so is the list of insurtech services. Australia is a leader in the insurance industry. It is responsible for service features that are not common to other countries.
The first thing you will notice about insurtech services in Australia is their diversity of technological assistance. For example, they have an app that gives access to lawyers for personalized legal advice after an accident.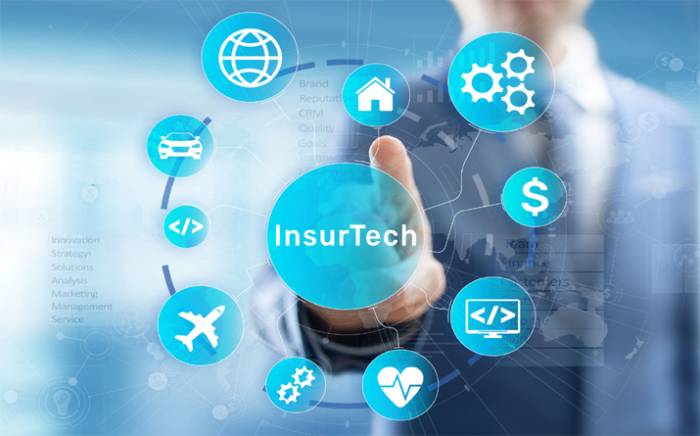 Here are the most popular features that insurtech Australia offers.
Personalized Insurance Policies by Using Big Data Analytics
According to reports, insurtech companies increased by 53 percent in 2019. Some insurance policies are not flexible enough because they are designed for all clients. The truth is that people have different needs and circumstances. Australian insurtech services use big data analytics to find the perfect fit for each client to solve this problem. They analyze the client's data, their preferences, and their history. It turns a strict insurance policy into a personalized one that caters to the client's needs in every way.
A Legal Services App for Immediate Assistance After an Accident
Lawyers are expensive. They also do not provide immediate assistance in case of an accident. This is why Australian insurtech services have developed a free app to connect a client with a lawyer after an accident. The lawyer studies the case, and they will take care of it if it requires action.
A Systematic Way to Find Insurance Companies and Policies Based on User Preferences
This Australian insurtech service is unique. It has a systematic way to connect clients with insurance companies based on their preferences. All the client needs to do is answer some questions, tell them what type of coverage they want, and narrow down the list to four services. The system will rank the most suitable options, allowing users to choose a service, not in the top four.
A Chatbot for Your Insurance Needs
Almost any company can be your insurance agent in Australia because services are connected with large companies with branches around the country. To manage different clients and provide constant assistance, Australian insurtech services have developed a chatbot.
The client only needs to tell the bot what they want, and it will find the service that can give them that.
An Uber-like Service That Connects Clients With Insurance Brokers
You have probably heard of Uber, a taxi company that connects clients with drivers who can take them to their destination. It is the same idea with an insurance broker; no cars are involved. All users have to do is give information about their needs, choose a service that suits them best, and wait for someone to contact them. The people who deal with you will be brokers trying to win your business.
A Price Comparison Website That Can Give You Accurate Quotes in 2 Minutes
People are impatient and do not wish to spend hours searching for the best prices on their favorite products. It is why you will not find websites that give insurance quotes for a whole month, unlike other countries where it takes them at least half of the day.
Insurtech in Australia uses big data analytics and artificial intelligence to find the best prices for clients. You have to tell them what type of cover you want, and they will give you a list of quotes in less than two minutes.
A Tool That Measures the Risk of Unpaid Claims With the Help of Blockchain Technology
This Australian insurtech service is not available yet, but it is in development. They plan to create a tool that can use blockchain technology and artificial intelligence to measure the risk of unpaid claims in real-time and give clients real-time alerts.
It will prevent policyholders from denying their claims if they do not have enough data on file.
A Platform That Automatically Meets Your Insurance Needs
The service has a website where people can fill out a form. It asks them specific questions about their needs, including what kind of coverage they want and how much money they have to spend.
Once the client answers the questions, the system will find the perfect match in less than five minutes.
A Platform That Can Give You a Quote in Less Than 10 Seconds
The Australian insurtech service has a fantastic website. It is easy to use, has simple questions that are easy to answer, and the whole process only takes 10 seconds.
Once you are done with the questions, they will give you quotes from different insurance companies based on your preferences. You have to choose the platform that suits your needs best.
Conclusion
Australia is one of the countries that offer the best insurance services globally. They have competitive prices, give you quotes within minutes, and make sure to meet your needs.