If you want to visit India for Educational purposes, for business, traveling, etc., you need to apply for a visa; there are different Visas for different purposes. Like transit Visa, Tourist visa, medical visa, etc.  And for that, one needs to have essential documents with them.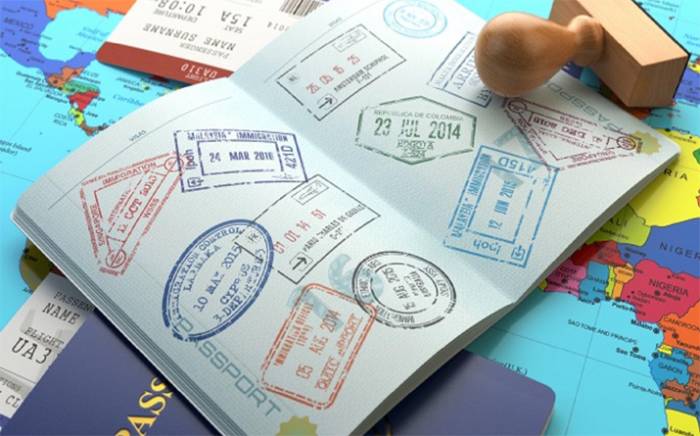 And once you visit India, you can explore so many things here like the culture of India, tradition, values, beauty, etc. But for all those things, first, you need to get your Visa approved. Here is the list of Visas you can apply for your purpose of coming to India.
Transit Visa
A transit visa is granted to a foreigner who wants to visit India and then visit other countries outside India like Nepal, Sri Lanka, etc. And the Person wants to re-enter India after few days, can be granted a transit visa valid for two entries and stay in transit for a period not, but it should not increase more than three days for each journey.
A transit visa is valid for only a single journey, and the Person will be allowed to enter the country within 15 days from the date of issue. If the trip is not performed within fifteen days, then he/she needs to retake a new Visa. A transit Visa is only valid if the journey period does not exceed more than three days. It will not accept any excuses except for an extreme emergency like strike, traffic disruption, inclement weather, illness, etc.
 Tourist Visa
If you want to travel to some foreign county to spend your holiday, you need a Tourist Visa. India grants tourist visas to those who wish to visit India to spend their holiday, meet their meet friends or relatives, etc., and no other reasons. A tourist visa is granted for five years, and some documents are required for applying for Visa. Passport size colored photograph, residential proof, and proof of profession are the documents that are necessary for a tourist visa.
There shall be a gap of at least two months between the first and second visit if the Person is from Pakistan, Afghanistan, China, Iraq, and so on. After you visit India, there are many states and places that you can explore. They do not need to take tension about travel. There is much Online travel site from book bus tickets, flight tickets, hotel rooms, etc. To get a discount, you can apply for offer codes and coupons like MakeMyTrip Coupon Code and many more.
Business Visa
Business Visa is granted to foreigners who want to establish their business, industry, etc. They want to explore possibilities to set up start-ups, businesses, etc.  Foreigners are visiting India for some exhibitions, for some competitions, etc. The foreigner should be a person of assured financial standing.
He/she need to show proof of financial standing, and if he/she has a degree of expertise in the field of intended business will be checked before granting the Visa. This Visa is granted for ten years for the USA, Canada, Japan, UK, and South Africa. All Business Visa holders need to register themselves with FRRO/ FRO concerned if the aggregate stay in India on Business Visa exceeds 180 days during a calendar year.
Student Visa
A Student visa will only be granted to a foreigner who wants to visit India to pursue Study, full-time courses at educational institutions. The Person needs to give proof of admission to a college or university. In case if the Person has taken admission in Paramedical course then, they have to show a letter of approval or a "No Objection Certificate" from the Ministry of Health. The Person should be assured financial standing.
The foreigners should also produce evidence of transfer of adequate funds for at least four months to survive in India or has traveler's cheques for the same amount. A student visa is granted for a full five years or for the duration of the academic course of study, whichever is less (that includes students from nationals of Pakistan and Bangladesh). The validity of a Student Visa shall not exceed five years. A maximum of four entries per year is allowed for students.
Intern Visa
Intern Visa is granted to foreigners who want to join an internship with Indian companies, educational institutes, NGOs, etc.  Visa will only be granted to the person if he/she has a letter from the company. This Visa will be granted only after graduation, and post-graduation, there should not be a gap of more than two years.
That validation of intern visa is not more than twelve years for any of the foreign interns.  But it can be renewable once for a further maximum period of 12 months. India grants 250 intern visas every year.
E-Visa
E-Visa is only granted to a person whose reason for visiting India is sight-seeing, casual visit to meet friends, attending a short-term program, medical treatment, including treatment under Indian systems.
E-Visa facility is not available to Person who has of Diplomatic/Official passports, UNLP (UN Passport) holders and international travel document holders, e.g., INTERPOL officials. Persons holding e-Visa can enter India only through the designated international airports that are Delhi, Mumbai, Kolkata, Chennai, etc.
Conclusion:
These are some of the Visa for which you can apply if you want to visit India. There are different Visas for different purposes, but for using Visa, you need to have your original and authentic documents with you; otherwise, you will not get the Visa. There are some terms and conditions with every Visa that you should follow. I hope this blog will help you get your Visa quickly.