ChatGPT is a large language model chatbot developed by OpenAI based on GPT-3.5. It has a remarkable ability to interact in conversational dialogue form and provide responses that can appear surprisingly human. Large language models perform the task of predicting the next word in a series of words.
Reinforcement Learning with Human Feedback (RLHF) is an additional layer of training that uses human feedback to help ChatGPT learn the ability to follow directions and generate responses that are satisfactory to humans.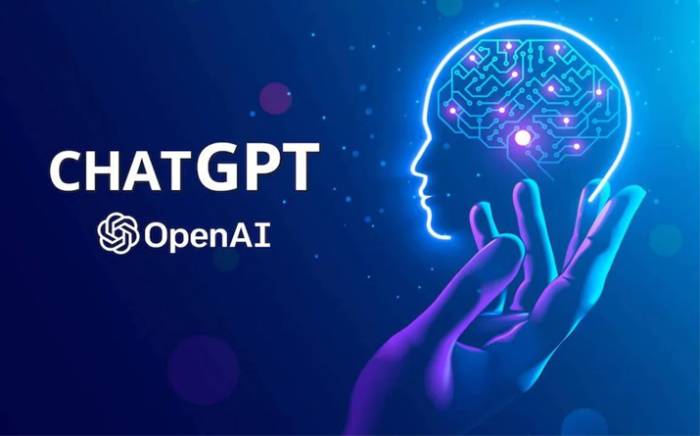 ChatGPT login allows you to gain access to one of the most powerful AI tools of this time. It gives you the power to generate information about almost anything without any restrictions. And this AI tool is doing a surprisingly great job at providing information in the best way possible, making it a very reliable tool for many tasks.
If you don't know how to use the ChatGPT tool by now, we have got you covered. Below, we'll discuss everything you need to know about this powerful AI tool and how you can use it.
Who Built ChatGPT?
ChatGPT was created by San Francisco-based artificial intelligence company OpenAI. OpenAI Inc. is the non-profit parent company of the for-profit OpenAI LP. OpenAI is famous for its well-known DALL·E, a deep-learning model that generates images from text instructions called prompts.
The CEO is Sam Altman, who previously was president of Y Combinator. Microsoft is a partner and investor in the amount of $1 billion dollars. They jointly developed the Azure AI Platform.
Create a ChatGPT Account
The next step is to create a ChatGPT account. ChatGPT has a straightforward account creation process, as mentioned below:
Step 1: Register as a new user by clicking the Sign Up button. ChatGPT offers three options for new user registration:
Enter your email address to create a new account.
Use your Google account. Click the Continue with Google account option, and enter your Google account password to complete the process.
The third option is to use your Microsoft account. Click the Continue with Microsoft account button, enter your password, and complete the sign-up process.
Choose the appropriate option and create the account. ChatGPT will send a verification email to the registered email address.
Step 2: Go to your email account and verify your email address by clicking the Verify Email Address button.
Step 3: Type your Full Name in the space provided.
Step 4: Enter your phone number. ChatGPT will send a verification code to your phone number.
Step 5: Verify it by typing the code in the space provided. Finally, your ChatGPT account is ready to use!
How to Log in to ChatGPT?
Existing users can log in to their ChatGPT account in a few seconds. The following steps will help you use your existing ChatGPT account:
Step 1: Visit the ChatGPT login page (https://chat.openai.com/auth/login).
Step 2: Click the log-in button.
Step 3: Enter your email address to sign in. Select the appropriate option to sign in using your Google or Microsoft account.
Step 4: Enter your password in the space provided.
Step 5: Click Log In to access ChatGPT.
How Does It Work?
On the face of it, GPT-3's technology is simple. It takes your requests, questions or prompts and quickly answers them. As you would imagine, the technology to do this is a lot more complicated than it sounds.
The model was trained using text databases from the internet. This included a whopping 570GB of data obtained from books, webtexts, Wikipedia, articles and other pieces of writing on the internet. To be even more exact, 300 billion words were fed into the system.
As a language model, it works on probability, able to guess what the next word should be in a sentence. To get to a stage where it could do this, the model went through a supervised testing stage.
Here, it was fed inputs, for example "What colour is the wood of a tree?". The team has a correct output in mind, but that doesn't mean it will get it right. If it gets it wrong, the team inputs the correct answer back into the system, teaching it correct answers and helping it build its knowledge.
It then goes through a second similar stage, offering multiple answers with a member of the team ranking them from best to worst, training the model on comparisons.
What sets this technology apart is that it continues to learn while guessing what the next word should be, constantly improving its understanding of prompts and questions to become the ultimate know-it-all.
Is ChatGPT Free to Use?
Yes, the basic version of ChatGPT is completely free to use. It's not free for OpenAI to continue running it, of course. Estimates are currently that OpenAI spends around $3 million per month to continue running ChatGPT, which is around $100,000 per day. Beyond the cost of the servers themselves, some egregious information has recently come out about what else has been done to train the language model against producing offensive content.
OpenAI has also recently announced a new paid, premium version of its chatbot, called ChatGPT Professional. You can currently only join the waitlist, though, and the monthly price is unknown. The features that may be available in ChatGPT Premium include no throttling, an unlimited number of prompts, faster response, and no blackouts.
Why is Chat GPT Login Not Working?
ChatGPT is an incredible tool, but it's not error-free. Like other online applications, ChatGPT encounters technical glitches which interrupt its performance. Some common reasons preventing ChatGPT from working smoothly are as follows:
An unstable internet connection can prevent you from accessing ChatGPT or its features.
Entering incorrect login credentials (Email Address or Password) will not allow you to use ChatGPT.
If ChatGPT is receiving too many requests simultaneously, you won't be able to sign into your account.
When ChatGPT's servers are undergoing maintenance, users will face login issues.
If your browser is incompatible with ChatGPT, the site won't be accessible.
How to Fix if Can't Login to ChatGPT?
ChatGPT may prevent you from accessing your account for several reasons. But don't lose hope! You can fix this issue without any external help in a few minutes. Below are the working strategies to use when ChatGPT prevents you from accessing your account:
Check Login Details
This is the most common issue. Most users sign up for ChatGPT using their email ID and password but don't remember their credentials. If you are amongst them, here is what you should do:
Go to the official ChatGPT login page.
Enter your email address and password.
If it shows an incorrect password or email, recheck your details and enter the correct Id and password.
If the problem persists, click forgot password.
You will receive an email with password reset instructions. Follow the steps given in the email to reset your password.
Retry logging into your account with the new password. It should work
Check Open AI/ Chat GPT Server Status
ChatGPT's daily popularity increases, so its servers have to handle huge traffic simultaneously. This results in server failure or loading issues. When you face login issues, head to Open AI's status check page (https://status.openai.com/) and see if the server is down. If so, wait for some time before re-accessing the website.
Check Internet Connection
A poor or unstable internet connection will prevent you from using ChatGPT. To fix these issues, try the following options:
Check the internet speed in your region. If it is slow, wait till it increases. Then access ChatGPT.
Restart your router/ modem and retry logging into ChatGPT.
Contact your internet service provider.
Try Login Using a VPN
Sometimes ChatGPT will be easily accessible using VPNs. You need to subscribe to a VPN service or use a free one to access ChatGPT. After subscribing to VPN, access ChatGPT using the existing account credentials. It will work smoothly.
Clear OpenAI Site Data
Another option is to clear the Open AI site data. Sometimes the saved data prevents users from accessing their website. To delete the site data, follow the steps given below:
Step 1: Click the three dots on the top-right corner of your browser.
Step 2: Go to the Settings option.
Step 3: Click Privacy and Security and select Cookies and other site data.
Step 4: Choose the See all site data and permissions.
Step 5: Search from Open AI and click the bin icon next to its name. Click Clear to delete its data.
Finally, retry logging into your ChatGPT account.
Your browser saves cookies and cache data when you access any website. This may prevent you from accessing ChatGPT. You can clear this cache memory and cookies using the following steps:
Step 1: Go to the More tools option by clicking the three dots on the top-right corner of your browser.
Step 2: Click on the Clear browsing data option.
Step 3: Change the time duration and tick mark the boxes next to the options listed on the pop-up screen.
Step 4: Click Clear data.
Step 5: Go back to ChatGPT's login page and try logging into your account.
Disable All Browser Extensions and Login
Browser extensions may also prevent you from accessing ChatGPT. You can fix this by disabling the browser extensions, as explained below:
Step 1: Go to the More Tools option by clicking the three dots on the top-right corner of your browser.
Step 2: Click on the Extensions option.
Step 3: You will see all the browser extensions on your screen. Disable each extension.
Step 4: Try signing into your ChatGPT account. You won't face any issues now.
Restart Your Device [Mobile or PC]
Another solution to fix ChatGPT's login issue is to restart your device. You don't have to perform any additional steps. Simply switch off your laptop, PC, or mobile phone, and restart it. Then go to ChatGPT's website and sign in using your credentials.
OpenAI ChatGPT Pricing
If you plan to use the basic ChatGPT, you can use it for free and you don't have to pay anything for it. You can simply go to the official website of OpenAI, open a free account there, and start using the basic features of ChatGPT without any trouble.
However, you need to remember that the OpenAI Chat GPT is currently in the BETA state. That means, the tool itself is in the development phase and they are making constant changes to the tool. So, the OpenAI Chat GPT is free to use for now, and it's rumored to come up with a pro plan that you'll have to pay for in the near future.
ChatGPT Plus Feature
ChatGPT-pro is an advanced version of the ChatGPT model. It offers several additional features, such as:
Increased model size: ChatGPT Plus is a larger version of the original ChatGPT model, which allows it to handle more complex and nuanced language tasks.
Improved language understanding: ChatGPT Plus has been fine-tuned on a larger dataset, which allows it to understand the language better and generate more accurate and natural responses.
More control over the model: ChatGPT Plus provides more control over the model's output, such as the ability to fine-tune the model on specific tasks or to control the temperature of the model's output.
Advanced applications: ChatGPT Plus is suitable for advanced applications such as question answering, text summarization, and sentiment analysis.
Can be used in more industries: ChatGPT-pro can be used in more industries such as customer service, e-commerce, and finance.
Is GPT-3 Free Now?
GPT-3 is not an open-source code, but you can use the API by registering an OpenAI account, but there is a fee. OpenAI's Chat GPT is currently free to use.
What Will GPT-4 be Capable of?
GPT-4 which is 500 Times More powerful than the current ChatGPT will be Released next week.
GPT-4 has 100 TRILLION ML PARAMETERS. Chat GPT-4 will be able to process multiple types of data including Videos, Images, Sounds, Numbers etc. You will be able to use Artificial Intelligence to write a movie script, use AI to generate Actors for the movie, produce the movie and take it public without hiring Real Life actors.
You will be able to write a fully illustrated 200 page book from scratch to finish in One day with Chat GPT-4.
Best ChatGPT Alternatives
OpenAI's ChatGPT is one of the most popular chatbots in the market. But of course, there are some alternatives to it, such as:
Chinchilla
Notion AI
Chai
NovelAI
Caktus AI
AI Dungeon
Conclusion
A user can use all of the features offered by the model after they have signed into the ChatGPT website. This includes the capacity to formulate complex phrases, ask questions, and create articles from scratch. Users can also track their progress over time and save their work.
Controlling the model's output is one of the ChatGPT website's most crucial functions. In order to control how the model creates text, users can adjust several parameters. They can decide the text's word count, tone, and level of detail, for instance. This enables users to adapt the model to their particular requirements and utilize it for various applications.