Broadway has given us some of the most iconic performers in theater history — from Liza Minelli in Cabaret to Idina Menzel in Wicked. Fans of the genre flock to New York's prestigious theaters to take in their favorite shows and experience new ones.
In many cases, the performers themselves are what drive theater-goers to their seats. Watching a performer, you admire bring any character to life is a thrilling experience. Today's newer acts are no exception.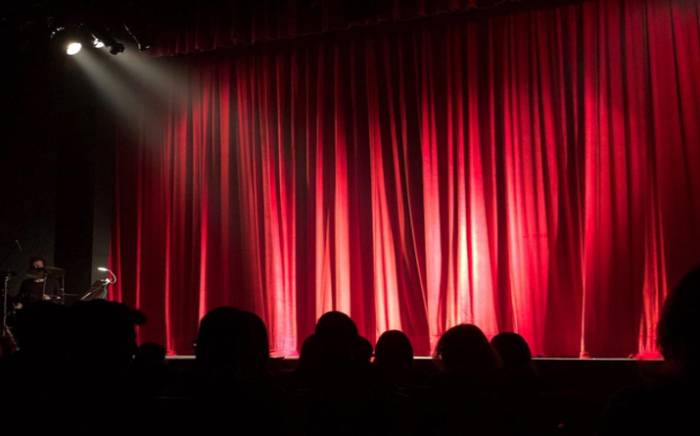 If you're a broadway or theater fan, you may be familiar with rising star Joshua Henry. The Canadian-born actor is becoming a staple in the theater scene, as well as branching out into film and television. And there are plenty of reasons why fans love to watch Henry's performances.
Let's learn more about this rising theater and pop culture star.
Early Days
Born in Winnipeg, Canada, Joshua Henry moved to Miami, where he lived for most of his life until he moved to New York City. Henry originally thought he'd be an accountant like his mother until he was cast in his high school's production of The Music Man, and everything changed after that.
This experience led Henry to study theater at the University of Miami, where he would then graduate and go on to land his first role as Judas in the Paper Mill Playhouse 2006 production of Godspell. From that performance on, there was no stopping Henry — and he began to build his already impressive resume.
Star of the Stage
Since graduating from his theater program, Joshua Henry has been no stranger to the stage. After his first professional theater performance, Henry went on to perform in the ensemble of Lin-Manual Miranda's original production, In the Heights.
During his steady rise as a theater actor, Henry would go on to land roles in popular productions across the city, including The Wiz, the Green Day musical American Idiot, and The Scottsboro Boys. One of his most notable performances, however, came from his role as Aaron Burr in the pop culture phenomenon, Hamilton — during the production's touring performances in Los Angeles, San Francisco, and Chicago.
Fans of Henry's have been able to witness him take on a myriad of impressive roles, including 2022's 30th-anniversary production of Disney's Beauty and the Beast — where he played the coveted role of Gaston.
Awards & Accolades
With numerous theaters and television performances on his resume, it's no surprise Henry's accolades are continuing to rise as quickly as his star. He's a three-time Tony Award nominee, nabbing nominations from his roles in Carousel, The Scottsboro Boys, and Violet. He's also been nominated for a coveted Grammy award as part of the ensemble cast for Carousel.
What's Next?
Fans of Henry can catch him in the revival of the popular Broadway show Into the Woods, as Rapunzel's prince, opposite Gavin Creel as Cinderella's prince. There's no limit to Henry's capabilities as a performer, and fans will undoubtedly continue to keep an eye out for his next roles.