If you are looking for ways to take your skincare routine one step higher, investing in a good quality serum is the right decision. You can buy a product like La Roche Posay serum to hydrate your skin and give a radiant look.
Using a serum right after cleansing and before moisturizing is the best way to get desired results. If you are still contemplating buying a serum, then this article is the right place to clear your doubts.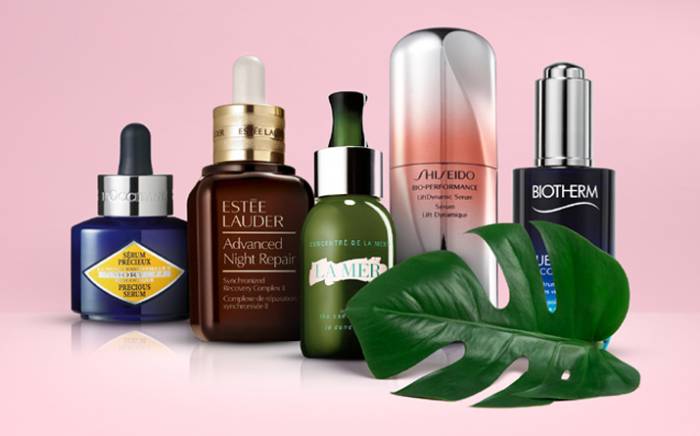 Read on to understand how beneficial a serum is for your Skin.
What is a Serum?
According to recent reports, some of the top global face serum market players are Loreal, Burberry, Avon Products, Amway, Chanel, and Johnson and Johnson.
Serums are a powerful cosmetic product that contains active, concentrated ingredients that work wonders for skincare. These skincare products penetrate the skin and help to fight different dermatological issues.
It includes hyperpigmentation, pollution, fine lines, wrinkles, repair, and so on. Serum can enhance your skincare routine with the versatility and variety of its ingredients.
Some commonly found nourishing serum constituents are antioxidants, vitamins, acids, plant-based extracts, and peptides. You can buy a branded product like La Roche Posay Serum to deal with specific skin conditions with a unique formulation.
Factors to Consider While Buying a Serum
When applied properly, a serum is a secret weapon that can help to hydrate and treat skin issues.
Here are a few factors that you must consider while buying a facial serum.
Check your Skin Type
Some common skin types are:
Oily
Dry
Combination
Mature or Ageing
Sensitive
Check for Skin Problems
It is essential to check the ingredients and buy a serum that deals with specific skin problems. It may include:
Acne
Breakout prone skin
Lesions
Rashes or inflammation
Psoriasis
Itchy or other skin allergies
Select the Right Type
You can select any one of the following face serums according to the target area. It may include:
Anti-aging serums promote cell turnover, repair deteriorating skin cells, and rejuvenate the Skin's overall texture and appearance. They contain retinol, vitamin A, which has powerful anti-aging properties.
Skin-brightening serums work on dark spots and diminish hyperpigmentation. They contain Vitamin C and E in the form of green tea, licorice, and grapefruit.
Acne-fighting serums unclog the pores, tighten the skin, and help in minimizing pimple growth on the face.
Hydrating face serums, when applied with moisturizer, help to replenish dry and dull Skin. These contain hyaluronic acid, which binds the water in the Skin.
Exfoliating face serums can help diminish wrinkles and fine lines. They contain glycolic and lactic acid along with fruit extracts.
Free radical-fighting serums contain antioxidants. They prevent skin damage caused by free radicals.
They contain Vitamin C, A, and resveratrol.
Color-correcting face serums fight against discoloration, redness, and blotchy skin tone. When used regularly, it can aid in getting back the normal skin tone in many individuals.
Benefits of Applying Serum
Here are a few benefits of regularly using face serum.
A serum has a light formulation. Hence, it can be easily absorbed within the Skin. It also activates the ingredients of your moisturizer with minimum fuzz.
Face serums have amazing soothing and nourishing effects on your skin. If you suffer from oily or inflammatory skin tone, a serum will help repair the skin cells faster.
The skin contains collagen, which is essential to keep the skin firm and plump out fine wrinkles. A serum boosts the collagen and helps to manage skin maturation.
Free radicals are found in polluted air and sun rays. They rib off the natural glow of your skin. You can use a serum that contains astaxanthin and ferulic acid to prevent skin aging and wrinkles.
As a serum doesn't feel oily or greasy, it provides better results with minimal application.
Tips to Apply Serum
While there are no specific rules to apply serum, here are a few tricks that you can use for getting maximum effects.
Serums should be applied at least twice a day.
You must apply it right after cleaning your face.
Depending on the skin problems, it will take around a week or a month to see visible effects.
You can start with a mild, non-acidic serum to check the compatibility with your skin texture.
If you use acidic serums, you must let them sit for a minimum of 20 minutes. You can then apply a moisturizer to enhance your beauty.
Excessive use of serum can cause itching and skin irritation. Hence, you must follow the instructions given on the packet.
It is essential to consult a dermatologist before selecting a serum to avoid side effects and get the best results.