Organizations must hire employees faster to meet the demands of the job market. While growing your firm can be exciting, it comes with the pressure of increasing your workforce.
Bringing in the wrong people could be detrimental to your company. That's why it's crucial to have an effective hiring strategy. Here are pointers to help you improve your recruitment process.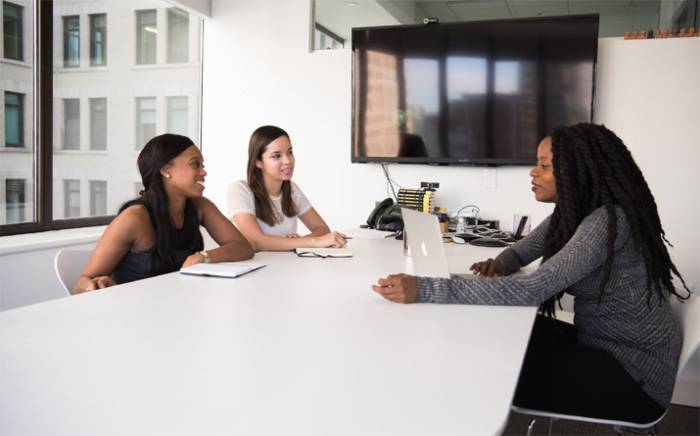 #1. Try Group Interviews
Having so many people join an interview can help shorten the hiring process. More people participating means there will be more perspectives on the table.
Since there are limits to a person's perception, we tend to miss things, not within our field of expertise.
Additionally, panel interviews can help avoid decisions based on emotion. Some recruiters even forget to ask questions once they are comfortable with a candidate.
Group interviews are not a new idea. However, more people in a room with an applicant can give you varied perspectives. This advantage can help managers reach better decisions.
#2. Ask for Referrals
Instead of recruiting from job boards, you might want to ask for referrals. You might meet great applicants who are right under your nose.
You should create an employee referral program, which can be a great asset to your business. With this program, you are building a new source of potential applicants.
Recruiting through referrals can also speed up your hiring process. These are applicants who are already within the network of your workers. Your team knows your company and what type of employee you want. This information allows them to vet potential candidates and gauge their interest.
You can also onboard referrals quicker since they are familiar with your firm.
#3. Create a Talent Pipeline
You can use a talent pipeline to list the candidates you have pre-screened for a specific role. Having one at the ready is one of the most effective ways to speed up the recruiting process.
You do not have to advertise when you have several qualified candidates available. You also do not have to wait for applications or spend a lot of time evaluating the applicants. Contact the people in your talent pipeline to let them know about the open role.
To help you get started, here are five basic steps to create a quality talent pipeline:
Identify the job roles you are always trying to fill.
Outline the requirements for the roles.
Visit the hangouts where you can find your ideal candidates. These include conferences, industry events, and even social networking sites like LinkedIn.
Create a list of applicants who look like good fits and contact them.
Stay in touch with the people on your list. You can share meaningful content and personalized messaging with them. You can even invite them for a cup of coffee from time to time.
Building a talent pipeline can be one of the most effective ways of sourcing candidates. However, the process can be time-consuming. You can reach out to recruitment agencies if you do not have the time to make this network.
Hiring agencies have a network of top talent who can be a good fit for your company. IQ Partners is a recruitment firm that interviews thousands of candidates a year. With their specialists' help, you can hire better and faster.