Gambling in recent times has transformed significantly. Unlike in the past, players didn't have to visit brick-and-mortar casinos to gamble. Instead, they can do it with a simple click of a button. It is convenient, reliable and hassle-free.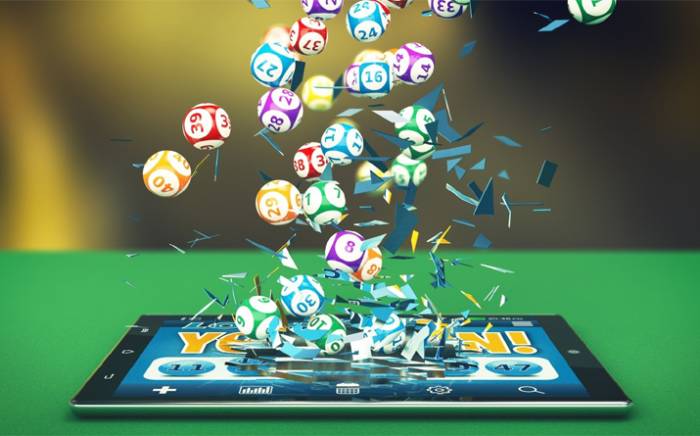 However, for that awesome gambling experience in an online casino, you must also use a digital payment method. Of course, the options are definitely endless, but taking your time to select the right provider will set you on a seamless gaming experience.
So, what are some of the most popular digital payment options available today? Read on to learn more!
Credit and Debit Cards (Visa, MasterCard, and others)
Credit and debit cards are among the most popular digital payment methods for casinos. According to research by the University of Bristol, most deposits (81%) to online gambling sites were made with a debit card, while 5% of the deposits were made through a credit card.
There are several reasons why credit and debit cards have remained a popular digital payment option for casinos. For one, they offer a seamless and straightforward transaction process that players are accustomed to in their daily lives, minimizing the learning curve.
Secondly, these cards facilitate near-instant deposits, allowing players to start gaming without delay. Additionally, many card issuers provide fraud protection and security features, ensuring players' financial information remains safe.
e-Wallets (PayPal, Skrill, Neteller)
E-wallets have surged in popularity as a digital payment option for casinos, thanks to their numerous advantages. PayPal, Skrill, and Neteller are the most recommended electronic wallets for online gambling. Other popular e-wallets include EcoPayz, MuchBetter, and AstroPay.
The biggest reason for the popularity of e-wallets as a digital payment option is that they offer exceptional convenience, enabling players to make swift deposits and withdrawals with just a few clicks.
E-wallets also provide an added layer of security by acting as intermediaries, reducing the need to share sensitive banking details with the casino. Moreover, they often come with lower transaction fees compared to other methods, making them cost-effective.
The ability to use e-wallets for both deposits and withdrawals adds to their appeal, ensuring a smooth and efficient gaming experience. These combined advantages make e-wallets a preferred choice for many online casino enthusiasts.
Cryptocurrency (Bitcoin, Ethereum, etc.)
Although crypto's global adoption rate is still in the single digits (4.2%), estimates reveal that it's on a steep rise. According to Statista, the number of cryptocurrency users is expected to amount to 994.30 million by 2027.
Cryptocurrency is gaining substantial popularity as a digital payment option for casinos primarily due to its unique advantages. For instance, cryptocurrencies like Bitcoin and Ethereum offer unparalleled levels of anonymity and security, allowing players to maintain their privacy while engaging in online gambling.
These digital currencies also facilitate fast and often low-fee transactions, making them highly efficient for both deposits and withdrawals. Additionally, cryptocurrencies are independent of traditional financial institutions, bypassing potential restrictions or regulations, which can be particularly beneficial for players in regions with stringent gambling laws.
The decentralized nature of cryptocurrencies, coupled with their potential for value appreciation, adds an element of excitement and speculative interest for players who view them as not just a payment method but an investment opportunity.
Mobile Payment Methods (Apple Pay, Google Pay)
Mobile payment methods have gained popularity inonline casinos due to their remarkable convenience and adaptability to the modern digital age. These methods allow players to make deposits and withdrawals swiftly using their smartphones.
The ease of use of mobile payment methods, coupled with the widespread use of mobile devices, ensures a seamless gaming experience, especially for users who prefer playing on mobile platforms. Furthermore, mobile payment methods are often associated with enhanced security features, including biometric authentication, adding an extra layer of protection to financial transactions.
Prepaid Cards
Prepaid cards are a type of payment card that allows users to load a specific amount of money onto the card in advance. They come in physical forms, resembling traditional debit or credit cards, or as virtual cards that can be used for online transactions.
Prepaid cards are particularly appealing to casino players who value privacy when making casino transactions due to the high level of anonymity since they are typically not linked to a bank account or credit line.
Since users can only spend the preloaded amount on the card, they cannot overspend or exceed their gambling budgets. This makes these types of cards a great option for casino players who prioritize responsible gaming.
Final Thoughts
The endless options of digital payment methods in online casinos is a testament to the incredible transformation of how players will manage their financial transactions. This does not only guarantee convenience and efficiency but also showcases a commitment to security and privacy, offering a tailored approach to meet the diverse needs of users. As technology advances and the world looks forward to an increasingly digital future, the evolution of payment methods will undoubtedly continue.