Lebanese business leader Marwan Kheireddine says positivity has been his top tool in staying productive as an entrepreneur.  "No one should have a place in their life for negativity," he cautions. "They should weed it out, ASAP. The faster you weed out negativity, the more prosperous you become."
The AM Bank chairman says his positive mindset has helped fuel his many accomplishments including introducing credit cards to Lebanon and adding jobs.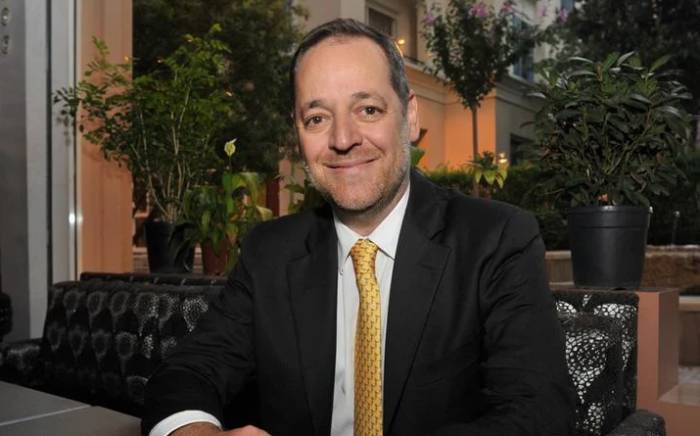 He says his time as a professor teaching finance at the American University of Beirut taught him the importance of sharing the power of a positive attitude with Lebanon's youth.
Marwan Kheireddine says he got pure satisfaction out of the experience of being able to offer his students a positive outlook on business and life. He recalls how many of them have approached him later in life to personally share gratitude for the impact he made on them.
Accentuating the Positive With Marwan Kheireddine
"When you get hit by negative news, take it with a big smile, put it behind you, and continue your drive and [do] not get distracted by people trying to slow you down or essentially distract you from your objective," Marwan Kheireddine says. "If you have clearly defined goals and you keep success as your objective, you will end up making it," says Kheireddine. "It's funny how once you have clearly defined goals, you very often end up reaching them."
Kheireddine says it also helps to be a goal-oriented go-getter. It's so hard for someone not to reach their goals if they're determined. It's so hard. It's actually practically impossible not to reach your goals if you know what you want.
How a Tribe Can Create Your Vibe
Kheireddine admits if he could magically travel back in time and offer his younger self advice, he'd spend less time listening to negative opinions in his life. He says it's easy to identify where negativity comes from, especially if one examines who is acting as a negative influence in their life.
"I would weed out any person that had a negative influence on me over the years," Kheireddine reveals.
Throughout his career, Kheireddine says consistently looking for the good in things has been his ethos. Growing up in Lebanon in a nurturing and productive environment, he learned about the value of integrity, eventually heading up his father's AM Bank business.
As an entrepreneur, he describes how he's dealt with his share of failure, but his optimistic attitude allows him to learn from the lessons and eventually turn them into wins. "Success is unlimited," Marwan Kheireddine explains. "If you fail 10 times, one success will cover by far more than 10 failures, so keep trying. It has worked for me."
Kheireddine also advises not taking more risks than one can absorb. "Take calculated risks," he suggests.
For Marwan Kheireddine, the Glass Will Always Be Half Full
The banking executive has taken on some bold, constructive projects over the years, including bringing Lebanon's wild goats back from extinction. The nature enthusiast — who spends most of his free time camping and hiking in Lebanon's mountainous terrain — says he was troubled to learn the last wild ibex was shot in Lebanon around 1918.
While the animals were roaming the Lebanese countryside until 1918, when a famine struck, Marwan Kheireddine says he was eager to research how he could bring the creatures back to his homeland. It turns out a farm in Texas would be the solution. He's set up a sanctuary in northern Lebanon where the animals are being bred and will ultimately be released back into the wild. It's one of many ways he intends to give back to the country he holds so dear to his heart.
Kheireddine has also taken up important causes, such as the potential restoration of the Holiday Inn Beirut. He's attempting to put together a group of investors to rebuild the iconic 26-story hotel that launched in 1974, but sadly became a sniper den during the Battle of the Hotels from 1975 to 1976 and again in the 1982 Lebanon War.
Marwan Kheireddine remains passionate about investing in Lebanon's youngest entrepreneurs. At Richmond, The American International University in London, Marwan Kheireddine studied business, accounting, and finance. He later got his MBA at Columbia University, and later helped develop YOUTHinc. to aid young Lebanese entrepreneurs to secure funding for their startups.
Looking back on it all, he says the rewards resulting from his efforts to spread positivity often happen spontaneously. "It comes when someone out of the blue walks up to me and says 'thank you' for something that impacted them in a positive way somehow," he says. "Those things mean a lot to me. The future is bright."