Logistics plays an important role in maintaining the flow and storage of goods. In India, this sector employs 50 million people. Logistics companies form a link between sellers and consumers. To start a logistics business you must have a business plan. For financing, you may approach banks for small business loans or MSME loans.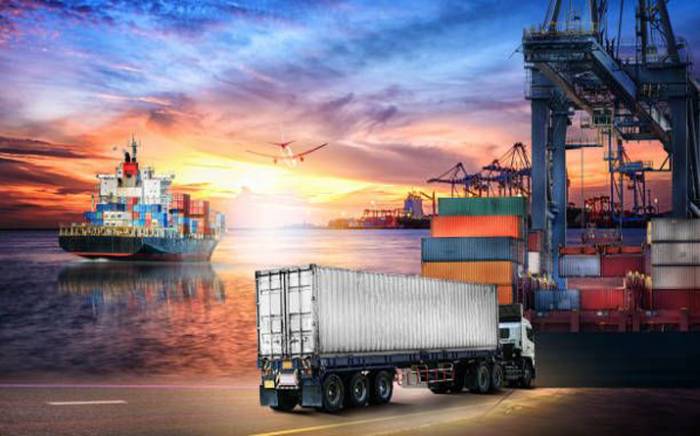 In this article, we will explain step by step guide for starting a logistics business.
Choosing the Logistics Service
If you are thinking of starting a logistics business, you may consider four types of logistics services. It is important to identify which services you wish to start your business. You have the freedom to either work as a franchise of a reputed firm or start on your own. Different services include-
Courier and freight cargo services.
Air cargo services.
Warehousing services.
Third-party logistics.
Make a Business Plan
As soon as you decide the service you want to offer, start analysing the market. This analysis will help you to create a solid business plan. Also, study your competitors to understand the legal and financial requirements of this business. If you have a business plan, you must see your cibil score check free option, to know your eligibility to get funding.
Funding and Investment
Different logistics services need a various range of funding and investments. Do research about business loan as per your requirements.  You can find a business loan calculator on various lenders websites that will help you to determine your loan interest and EMIs.  If your logistics business falls under the MSME category, you can also avail of small business loans from the government MSME loan schemes. You may also approach angel investors for funding. Due to generous FDI norms, it is easy to find funding in the logistics sector in India.
Compliance and Registration
As a logistics business owner, you need to obtain certain certifications and registrations. Those in Freight services need to get registered with the International air transport association (IATA) and Air cargo Agent association (ACCAI). Apart from that, you need to register in the institute of logistics, income tax department, DGFT registration, Registrar of companies, and other departments.
Risk Management
Logistics business involves a lot of risks. As it has many vendors and partners involved, the risk claims are higher. After registration and certifications, you must look for the best insurance plans covering your losses. Damage caused by Cargo damage, theft, and environmental damage can be covered through insurance claims. Many insurance companies in India provide insurance plans for the logistics sector.
Purchasing Assets
Logistics business requires a heavy amount of initial investment. You may have to purchase or rent tempos, trucks, and vans. Apart from that, you may need to rent warehouses or packaging places. You will need to purchase a range of equipment and software. The logistics sector is flourishing because of the e-commerce sector. You may need an inventory management system to tracks the goods. You may need to apply for business loans or MSME loan to purchase the equipment you need.
Client Base
As a logistics business owner, you need to look for your client base. In India, many sectors are booming, namely auto, e-commerce, infrastructure, and manufacturing. All these sectors will require logistics services. Thus finding a client base will not be a difficult task for logistics companies.
Competition
FDI has made it easier for MNCs to enter India's logistics sector. Now, the competition in this business will increase as these MNCs have a huge capital to invest in marketing and infrastructure. You need to research your competitors. You must know the operating style of your competitors to get ahead of them.
FAQs
Q1. Does the transport service come under MSME?
Yes, transport service comes under MSME if the investment in equipment is as per section 7(1) of the MSMED Act. You can register your logistics company under MSME. MSME registration will be beneficial as you can get small business loans under the MSME loan scheme.
Q2. Is logistics business profitable in India?
Yes, the logistics business is very profitable in India. Many sectors in India require logistics services for their operations. The logistics industry can create many business opportunities in India. This business can easily get funding in form of business loans due to liberal FDI norms.
Q3. What are the examples of logistics?
Fleet management, warehousing, material handling, order fulfilment, Inventory management are some examples of logistics.
Q4. Where to get loans for purchasing fleets?
To get funding for purchasing new vehicles, you can apply for term business loans. You can avail of a loan of a minimum of Rs. 50 lakh to Rs.10 crores. Many public sector banks provide business loans for fleet finance.