Steeped in rich history, vibrant culture, and diverse landscapes, Massachusetts possesses a unique charm that captivates locals and tourists alike.
But to truly experience the Bay State beyond the typical tourist's path, one must delve deeper, immersing oneself in the local traditions, hidden gems, and everyday life.
This guide will provide you with insider tips on how to explore Massachusetts like a local, uncovering the state's unique personality, from hidden culinary delights to off-beat attractions and locals' favorite spots.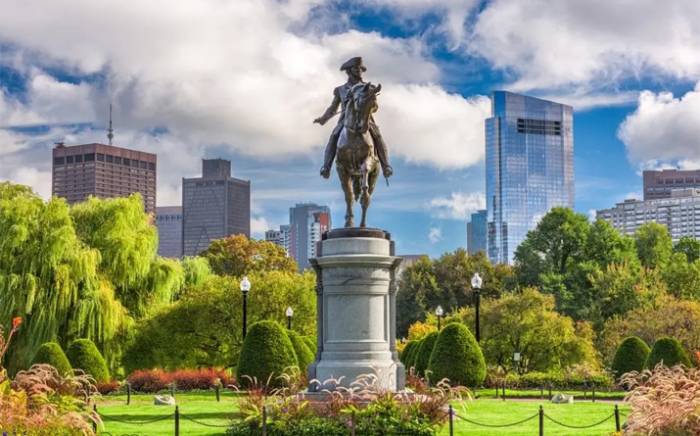 Buckle up as we embark on a journey to experience the real Massachusetts, through the eyes of a local.
#1. Savor the Local Flavors
No trip to Massachusetts is complete without indulging in its delectable cuisine.
While Boston is known for its famous seafood dishes such as clam chowder and lobster rolls, there's much more to the state's culinary scene than meets the eye.
Dive into the local culture by trying out classic New England fare like maple syrup drizzled pancakes and baked beans, or head to the western part of the state for a taste of traditional farm-to-table meals.
Don't be afraid to venture off the beaten path and try some lesser-known dishes like apple cider donuts or cranberry pie, both local favorites.
#2. Get Lost in Nature
Massachusetts boasts a diverse landscape that offers endless opportunities for outdoor adventures.
To truly experience the state like a local, put on your hiking boots and explore the many scenic trails that wind through lush forests, rolling hills, and picturesque coastal areas.
Pack up your must-haves and take a dip in one of Massachusetts' crystal-clear lakes or rivers, or head to Cape Cod for some whale watching.
For a more laid-back experience, take a stroll through one of the state's charming small towns, like Nantucket or Martha's Vineyard, where you can soak up the coastal charm and enjoy some of the best seafood in the state.
#3. Explore Hidden Gems
While popular tourist attractions like Fenway Park and the Freedom Trail are must-sees on any Massachusetts itinerary, it's also worth taking a detour to discover some hidden gems that only locals know about.
Visit the quirky and colorful SoWa Open Market in Boston, where you can find unique handcrafted items and delicious food from local vendors.
Or head to Salem, known for its witch trials but also home to cute boutiques, cozy cafes, and gorgeous architecture that will transport you back in time.
#4. Immerse Yourself in History
As one of the original thirteen colonies, Massachusetts is steeped in rich history and has played a significant role in shaping the United States.
To truly experience the state like a local, take a step back in time and visit some of the many historical sites that dot its landscape.
From the iconic Plymouth Rock to the Old State House in Boston, there are endless opportunities to learn about the state's past and gain a deeper understanding of its culture and traditions.
#5. Catch a Game
If you want to experience the true spirit of Massachusetts, there's no better way than by catching a game.
The state is home to some of the most passionate sports fans in the country, with teams like the Red Sox, Celtics, and Patriots boasting long-standing rivalries and fierce loyalty from their fans.
Grab a ticket and join in on the fun, whether it's cheering on the sidelines at Fenway Park or tailgating before a Patriots game.
#6. Shop Local
Skip the big chain stores and support local businesses when shopping in Massachusetts.
From quaint antique shops to trendy boutiques, you'll find unique treasures and one-of-a-kind items while supporting the local economy.
Visit one of the many farmers' markets scattered throughout the state to stock up on fresh produce, artisanal goods, and locally-made crafts while mingling with friendly locals.
Conclusion
To truly experience Massachusetts like a local, you need to go beyond the typical tourist spots and immerse yourself in the state's unique culture, history, and traditions.
Follow these insider tips and explore the hidden gems, savor the local flavors, and join in on the festivities to get a true taste of what it means to be a Bay State local.
So pack your bags and get ready to experience Massachusetts like never before, through the eyes of a true local.
Whether you're planning a weekend getaway or an extended vacation, don't forget to add these insider tips to your itinerary for an unforgettable trip to Massachusetts like no other. Happy travels!