Litecoin (LTC) has lost almost 80% since November 2021. Bitcoin (BTC) also lost over 70% of its value during the same period. However, crypto experts claim that the bear market (that most cryptos have entered) is a perfect chance for investors to buy cryptocurrency.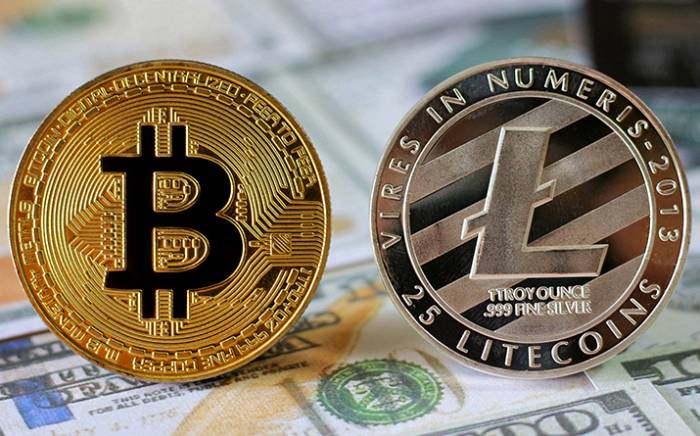 LTC and BTC are deep into the bear market. Which of these coins is more likely to explode and showcase incredible financial gains? In this article, you will see the head-to-head comparison of BTC vs LTC and learn which one has a greater chance to bring you a fat bag.
Is Bitcoin Still Able to Impress Traders?
Bitcoin was created by Satoshi Nakamoto in 2009. The goal of BTC is to make financial transactions more efficient by using blockchain technology. Bitcoin is older and less technologically advanced than newer coins like Cardano or Solana. It has an average block time of 10 minutes and network throughput of 5 transactions per second (TPS). 
The last half a year has been tough for Bitcoin. The cryptocurrency has had to deal with several problems, including a lack of clarity on how it will scale as more people use it. The problem with electricity persists, as its miners are using more electricity than ever before. However, one of the main reasons the BTC price has been moving down for the past couple of months is because of raising interest rates initiated by the Federal Reserve.
BTC Price Movement
At the beginning of 2022, the price of BTC was over $47,000. By the end of January, its price dropped to $35,000. Then, there was an uptrend that forced BTC to regain its previous price of $47,000 at the end of March. Since that point, the price has been plummeting to the $19,000 mark; there it stays today. The BTC price is in the bull market right now. 
Is LTC Evolution of Bitcoin?
Litecoin is a P2P crypto created by a former Google employee in 2011. It was designed to be more efficient than Bitcoin.
Like most cryptocurrencies, Litecoin has a blockchain that records all transactions. The network uses Scrypt as its proof-of-work (PoW) algorithm instead of Bitcoin's SHA-256. It makes it Application-Specific Integrated Circuit (ASIC) resistant, meaning that mining equipment, such as graphics cards, is not necessary to mine LTC.
Litecoin is like Bitcoin, but it supports faster block generation, which means it can process transactions faster than Bitcoin. It makes Litecoin ideal for mass adoption in real-world applications like micropayments and other situations where high transaction volume is crucial.
LTC Price Movement
Litecoin was forked from the Bitcoin network, and, like most altcoins, its price is highly dependent on the performance of bitcoin. At the beginning of 2022, one LTC was traded for $150. Since then, its price hasn't had any major ups or downs. The price continues its downtrend and stands at $53.4 per token.
BTC vs LTC 
Bitcoin's market cap of over $386 billion is the largest among cryptocurrencies. Litecoin, on the other hand, has a much lower market cap of 3.9 billion, making it rate only 23rd by total value. Let's compare some other characteristics of BTC and LTC:
| | | |
| --- | --- | --- |
| |                   BTC |                LTC |
| Market cap | $386,012,285,487 | $3,905,482,212 |
| Circulation | 19,162,012 | 71,261,031 |
| Price change (7d) | $363 | $1.4 |
| Price change (24h) | $180 | $0.2 |
| ATH | $68,789 | $412.96 |
| ATL | $65.53 | $1.11 |
| Block time | 10 minutes | 2.5 minutes |
| TPS | 5 | 54 |
| Block reward | 6.25 BTC | 12.5 LTC |
| Max supply | 21,000,000 | 84,000,000 |
As you can see, the BTC price change in the last seven days almost matches the peak price of LTC. It tells that Bitcoin is a more risky coin, but also one that can bring you more gains.
Final Note
There is no straightforward way to successful investment ventures. If you are to swap LTC to BTC, you can potentially lose money short-term but also experience significant financial gains, as some bitcoin investors did in 2021.