Many Amazon sellers use Amazon's in-built PPC (pay-per-click) advertising. Sellers pay for traffic to their product listing pages and stores on a per-click basis, and because Amazon shoppers are already in the mindset of 'buying' the ROI can be great. However, Amazon's PPC management can be complicated.
As an Amazon seller, you know your own brand inside and out. But converting this knowledge to high-performing PPC ads is a different ball game entirely. That's why even the big brands and top sellers use Amazon PPC agencies to take care of their campaigns and advertising spends.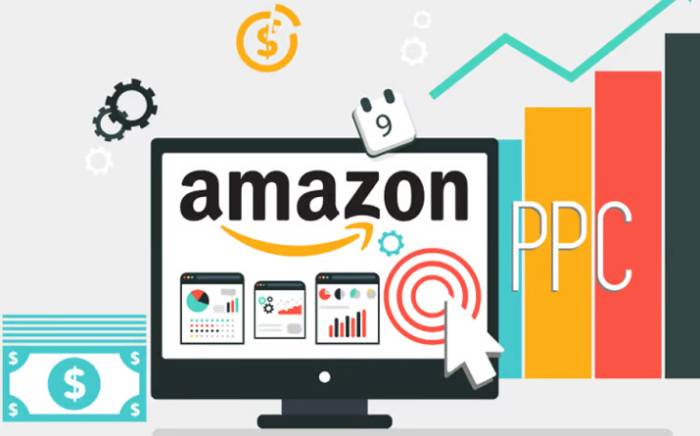 Finding an Amazon PPC agency can also be a mine field – please don't simply choose the the first one you stumble across. You must source one with experience, a good track record of success with Amazon PPC (not other PPC formats such as Google Ads), a great company culture, values that match your brand, and deliver ethical Amazon PPC management… quite a shopping list.
So, which agency makes those promises? Check out the following overview to help choose the best Amazon PPC Management Agency for your business.
Nuanced Media
Nuanced Media is a seasoned advertising partner focusing on PPC management, strategy, implementation, and growth while ensuring best practices across the industry. Many of Nuanced Media's clients are in the top 25 for their respective category on Amazon.
The agency combines Amazon PPC management, conversion rate optimization, and multi-channel marketing consulting to boost sales and deliver a holistic approach. In contrast, their competitors typically only evaluate one or two factors – making Nuanced Media the best Amazon PPC management agency with a comprehensive strategy offering.
With its Amazon Growth Driven Advertising program, Nuanced Media analyzes keywords and competitors with split testing. It also offers performance tracking, Amazon DSP, and laser-focused advertising.
While the agency's prices are a little higher, their services are more extensive and you do get what you pay for – quality, higher sales, and a place among their many clients who've sold hundreds of millions online.
eComMatch
eComMatch is an e-commerce matching service specialized in its niche. It is quite distinct from other Amazon PPC management agencies as they don't actually do the services themselves but connects your company with well vetted service providers such as some of those listed on this article. The company is ideal for growing and established brands and offers very specific services for brands at particular stages.
Uniquely, the company first figures out the client's goals, scale, scope, budget, and timeframe for advertising. Then, they assess providers to locate the ultimate fit, pairing clients with agencies whose fees and capabilities align with those goals.
It's not over after that matchmaking, though. eComMatch drops in to ensure everything remains smooth and will come in to help if clients are unhappy with the service their matched agency provides.
PBJ Marketing
PBJ Marketing is a contact marketing specialist that helps brands tell their story through sophisticated, original, and broad-range content strategies across numerous digital marketing methods. Social media, video content, SEO, and more – this company does it all to help you create a strong online brand with heightened visibility.
The company's experts also advise how to use a brand's marketing budget to improve that visibility and draw attention. While the company is better known for its wide-ranged content strategies and it does offer Amazon PPC management, though it's not its ultimate area of expertise.
Voy Media
Voy Media specializes in Facebook ads, but it does provide a wide variety of services based on client needs. From creative and design strategies and growth consulting to data-oriented PPC ad campaigns on Facebook, Google, and Amazon, this agency is a good contender for getting your brand out there on various platforms.
Plus, this company is one of the best Amazon PPC management agencies regarding customer support. Every client has their own account manager and personal strategy consultant they can contact whenever needed. Overall, with the attention to live interaction and the main focus of services, that they would be best fit for those with a social media first needs and goals.
Thrive Internet Marketing Agency
Thrive Internet Marketing is a full-service digital marketing company for almost any business, not just retailers and e-commerce brands. The agency's broad digital marketing scope, content creation, social media, website hosting, e-commerce support, and Amazon PPC strategy are highly recommended.
Among the company's core marketing messaging is the term "results-driven". That's what these experts deliver through their data-focused strategies, complex performance and success reports for clients, and detailed analyses for improving marketing. Though this agency is best for brands well-established off Amazon, it can help extend reach to the platform and assist with success. We see Thrive providing the most general help when it comes to marketing but that in itself makes the Amazon focus left to be desired.