The following pieces of equipment are highly recommended for you to own, to ensure the safety of you and your family. By investing in these smart appliances, you will be better prepared to weather any storm or fight any fires.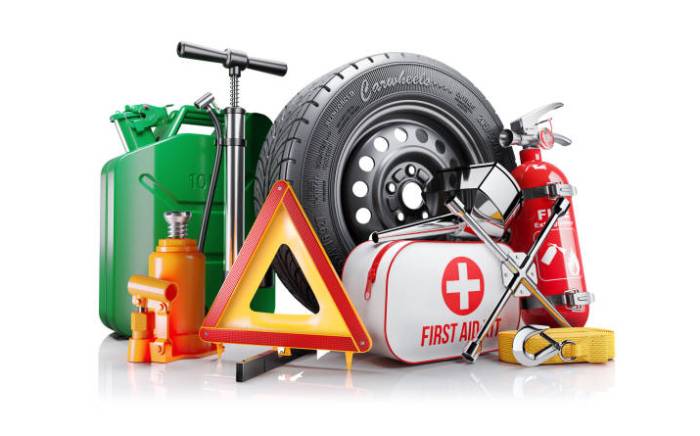 Portable Generator
The portable generator serves as a crucial back-up option in case the main power system comes crashing down. This would be disastrous if you were mid-way through important work or perhaps hosting a party where most of the entertainment, such as music or lighting, runs through the main power system.  For an emergency, a portable generator is arguably one of the best pieces of equipment to invest in as it offers reliability and conveniency.
Smoke Detector
A smoke detector is an extremely important piece of emergency equipment for your household. Smoke detectors sense particles in the air, and once they detect them over a certain point, they warn your household through an alarm. Investing in this kind of equipment, such as a photoelectric smoke detector, will enable you and your family to move more quickly during an emergency and have a better chance of escaping the fire without serious injuries.
First Aid Kits
First aid kits are essential. Households containing children are much more likely to be vulnerable to scrapes and bruises, so a generalised first aid kit is the minimum of what is required. These more standard first aid kits can be easily and accessibly bought. However, if you have specific needs, then it is worth looking into crafting your own personalised first aid kitthat is tailored to the emergency supplies that you need as well as the generic necessities. If you have a peanut allergy, for example, perhaps you will want to pack an emergency EpiPen.
Car Emergency Kit
Car breakdowns can be extremely stressful to be involved in, so you want to make sure you have covered all bases so you can be as prepared as possible. Car breakdowns can be much more dangerous during the winter, so ensure that you are well stocked on equipment such as jumper cables, spare tyres, and antifreeze. Adapt your car emergency kit to make it seasonally specific.
Household Tools
Household tools such as wrenches and pliers should be a staple in your home. This equipment is necessary to turn off or fix utilities and are thus a worthy investment. By purchasing these handy pieces of equipment, you will always have it on hand to fix the inevitable issues that occur with your appliances. There are many different types of wrenches, so ensure that you research to find the type that will best work for you and your utilities.
Emergency Flood Pump Kit
If you live in a location that is prone to flooding, it is wise to invest in an emergency flood pump kit. This kit will reduce the amount of damage flooding causes to your home. These kits can include a petrol driven water pump, which is arguably the most significant element. Due to the pump being petrol driven, you can still draw the water out despite any flooding that affected the power in the building.
Final Thoughts
As demonstrated by this list, while the standard necessary emergency equipment applies to everyone, the way to get the most benefit out of it for you is to tailor it to your own needs and situation. Or, the overarching needs of your family. Invest in some solid emergency equipment to keep yourself as safe as can be.