We all want to start our day with a fresh look and beautiful skin with good health. For a better health, beauty and good quality of life, all we need is to invest our time and energy in positive attitude and good habits. For a glowing beautiful skin we need to take care of our skin and brain health which is a very important factor in inside out beauty. Eat good to look fresh; this is the key to healthy skin and good health. Our body and skin is the reflection of what we eat and what we do to maintain both of these.
Here are few tips for a fresh looking skin;
Never Sleep with Makeup On
Makeup can clog pores, so never go to bed with your makeup. Always remove your makeup properly with micellar water/ make up removing wipes and then cleanse your face properly to get rid of all the makeup and dust of the whole day. Most importantly don't forget to change your bed covers regularly to avoid getting any dirt from pillows.
Never Skip SPF
Never ever skip a good SPF, it's a key to healthy skin and protect your skin from harmful sun rays. If you will not use SPF you have higher chances of getting hyperpigmentation and scars from existing acne.
Tea Tree Essential Oil for Glowing Skin
You can us Tea Tree Essential Oil, which penetrates your skin pores and eliminates the dirt, oil, dust, and other toxins from it. This Oil also prevents clogging of your skin pores and balances the oiliness of the skin.
Stay Hydrated
Do you want a glowing skin? If yes, then do not forget to drink plenty of water to look fresh. Only key to keeping your skin fresh and glowing is to drink water regularly. Replace your soda drinks or other sugary drinks with plain water and try to drink at least 8 glasses of water daily to achieve skin goals.
Spend "me time"
Spend time on yourself to make you feel good. Go to spa and spend alone time at home for you to relax your mind and body.
Get Proper Sleep
Stop using your electronic devices before going to bed to relax your mind. Go to bed on time and get plenty of sleep and you will see huge differences in your energy level and skin.
Eat Healthy
Your body is what you eat and think so, start eating healthy. Invest in fruits and vegetables to get a good and glowing skin. Fruits and vegetables contain good quantity of vitamins, minerals, antioxidants, and water
Regular Facials
Try to get some time for your skin and visit your nearest parlor and get monthly facial to keep your skin fresh.
Pollution is Everywhere
Pollution is something we cannot get rid of in this time of our lives, we have to face it. The only thing we can do to avoid it by adding a few steps in our daily routine. Sadly pollution is not only limited to city areas, it also has polluted rural areas as well. We can only avoid it by living in a cabin, which is not possible. Since the industrial revolution, the pollution issues are increasing day by day. A lot of things are collectively producing harmful pollutants such as cigarette smoke, metal ions, radiations, even cleaners we use at our homes.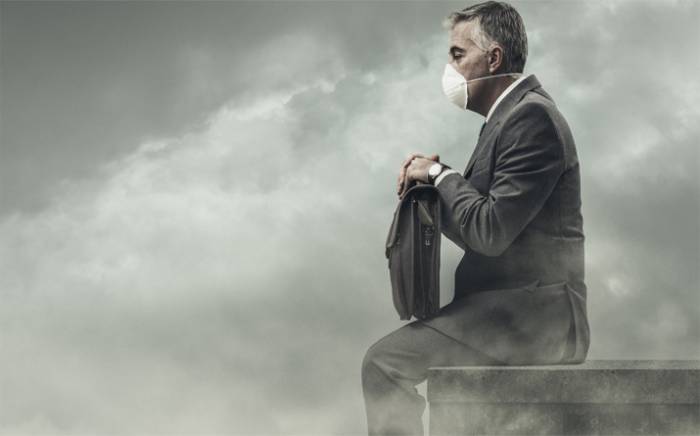 Pollution is a major cause in making our skin dull and rough. Free radicals from pollution can cause serious skin issues and can ruin your skin completely. In this era it has become so difficult to avoid this pollution, it can also cause aging and wrinkles but in the world full of pollution we can take precautionary measures by adding fruits and vegetables full of antioxidants in our diet and using vitamin containing serums.
But here is good news, our skin has a self-defense mechanism which can protect from bacteria, fungi and viruses to some extent and on the other hand our body also has potential to eliminate these harmful free radicals, with the help of antioxidants. Antioxidants like vitamin A, C, E provide electrons to satisfy free radicals in our body protecting our body from harmful effects. Few fruits and dry fruits provide antioxidants such as blueberries, walnuts, oranges, and green teas have the properties to protect our skin from the harmful effect of pollution and fight aging.
Cleansing, Exfoliating, and Serums
Washing face with cleansers twice a day and using exfoliators twice a week can protect our skin from the harmful effect of pollution in our atmosphere. Exfoliation removes the harmful particles from the layer of our skin and serums create a protective layer against pollution.
There are so many serums available in the market like vitamin A, C, E packed with antioxidants, retinol creams or also available in the market and can protect from damage. To get any kind of products for beauty you can visit VedaOils.
Think Positive
Healthy and a relaxed mind is a key to good skin. Just start thinking positive, hold this mindset, you will produce good vibes and will see a visible difference in your health.
Stress and Acne
Besides pollution there is a very main factor causing skin issues like acne is "stress", our mental health plays a vital role in making our skin glowing and dull. In the stress condition our body releases a hormone called cortisol; fight and flight hormone, which stimulates the oil glands to increase production causing acne and other skin issues.
Treating skin and skin problems in this time has become a very big issue these days; everybody is facing issues due to pollution, stress and other factors. Due to COVID 19, masks are the must to wear whenever you are in a crowded place or leaving home, it also has become a big cause of causing acne and other skin problems.
Always Seek Professional Advice
There are so many factors behind acne and breakouts, so it is always advised to seek help from professional experts. Especially in selection of exfoliators and serums ask your doctor, he/she will recommend you according to your skin needs. Right treatment selection is the only key to get rid of these skin issues. Now with the fast growing industries we have the availability of different products for every skin type. So, do not forget to take proper care of your skin and feel free to contact dermatologist whenever needed.