Individuals who are harmed or ill at work might receive medical care and wage benefits thanks to workers' insurance plans. The standards for insurance coverage and the available medical and financial benefits vary by state. Companies are protected from lawsuits filed by employees who suffer workplace accidents in exchange for carrying workers' coverage. However, each party's advantages have limits.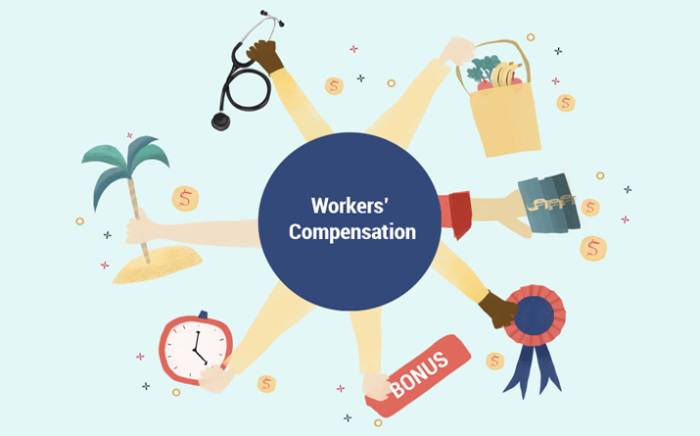 This article will explain how to get worker's compensation insurance in detail.
Definition of Workers Compensation Insurance
Employees who are injured or ill "in the course or furtherance" of their work are covered by workers' comp for medical bills, lost income, and rehabilitation expenditures.
In addition, it offers insurance coverage to the families of employees who die suddenly. Workers' comp insurance can protect your personnel by providing them with wage replacement and medical benefits if they get sick or hurt at work. To be eligible for these payments, the employee must willingly waive their ability to sue the employer for negligence.
An insurance plan for workers' compensation can cover things like amputations or loss of limbs, respiratory problems or asthma, repetitive motion concussions, and medical care. It also covers rehabilitation required for an injured employee to be capable of returning to work, lost wages (up to two-thirds of the worker's wages), liability coverage for the employer in case an injured employee sues, and death. A workers' compensation plan is essential for corporations with one or more employees.
Therefore, sole proprietorships and partnerships are not required to buy workers' insurance unless they hire employees who are not proprietors.
What Factors Impact the Price of Workers Compensation Insurance?
The firms in each state are categorized into "classes" based on similarities in their injury patterns and expenses. This provides a just system whereby tariffs are calculated according to the losses suffered by the first category or business. The rate for each class in a given state is then determined by putting economic factors unique to each area over this data.
Who Must Maintain Workers Compensation Coverage?
Every state requires businesses with non-owner workers to purchase workers' compensation insurance for this kind of employee, with a few very unusual exceptions.
Without workers' compensation insurance, businesses risk transferring payments out of pocket, incurring fines, possibly going to jail, and possibly losing their right to conduct business in the state.
How to Get Workers Compensation Insurance?
The wounded parties must seek medical attention immediately so that a physician can give medical records to back up any claims. After that, workers can start the Nationwide claims filing procedure, making sure to submit all necessary documents and papers as required by the state. If these claims are accepted, the claimant will be paid compensation and free to start working again whenever they are ready.
The claim will be compensated if the company or insurance provider accepts that the illness or accident is work-related. No monetary benefits exist if the business or insurance provider contests the claim until the workers' compensation law judge determines who is correct.
The employee may be qualified for disability payments in the interim if the company or insurance provider argues that the injury is unrelated to the employee's job and the worker is not getting benefits. However, any amounts paid out through the Disability Program will be deducted from subsequent payouts under the workers' compensation system.
Conclusion
This is how to get worker's compensation insurance. It includes financial aid and medical attention to employees who are hurt on the job or fall ill as a natural result of their work. If you can work again but cannot make the same salary as before due to your disability, you may be eligible for compensation covering two-thirds of the shortfall. Before fully recovering, you may return to work on a light or alternative duty schedule.